Welcome New Sisters! (click for current roster)
Merit Badge Awardees (click for latest awards)
My featured Merit Badge Awardee of the Week is … Nikki Hurlbut!!!
Nikki Hurlbut (#5131) has received a certificate of achievement in Make it Easy for earning a Beginner, Intermediate & Expert Level Make it Easy Merit Badge!
"I had my latest daughter in Jan of this year. I am in the National Guard, so I am required to get back down to weight and physical fitness in 180 days.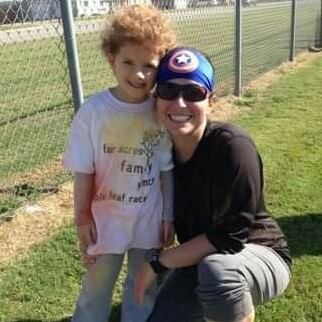 Starting in March, it came time to start losing the weight. My family and I started eating organic farm-raised eggs (which we usually do, but we were more strict about it), drinking raw milk when I was able to, and cooking with coconut oil instead of vegetable oil. I ran every day and was able to lose weight quickly.
To lose more weight for my National Guard requirements, I increased my workout. This consisted of running every day, eating a light breakfast (which was difficult since I wasn't use to eating breakfast at all), a small lunch and snack during the day, and a healthier dinner for the whole family.
In Sept of this year, I ran my first 5K. I didn't finish last, so I am very happy about that. I have lost a total of 60lbs since the beginning of my journey. I am extremely happy about the results!"