Not one, but THREE new farmgirl necklaces (and one bracelet), all of them handmade by two farmgirl sisters, Elaine Tolson, who makes our official sisterhood necklace, and Shery Jesperson, our Ranch Farmgirl Blogger. I'm in gift heaven.
Both of Shery's worker bee necklaces (and bracelet) are unmistakably black and yellow honey bee themed amidst a field of colorful flowers. I didn't take these beaded glass gifts off for …
… a full week after opening her surprise package. Sister Shery, I just LOVE what you sent my way. Your abundant generosity brought tears to my eyes … and happy, bright colors to my decolletage.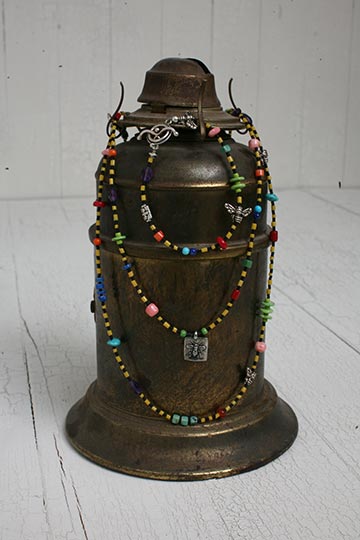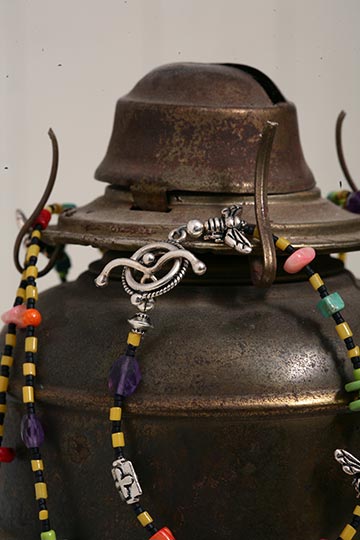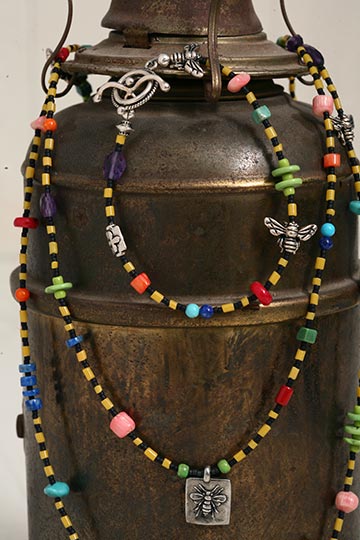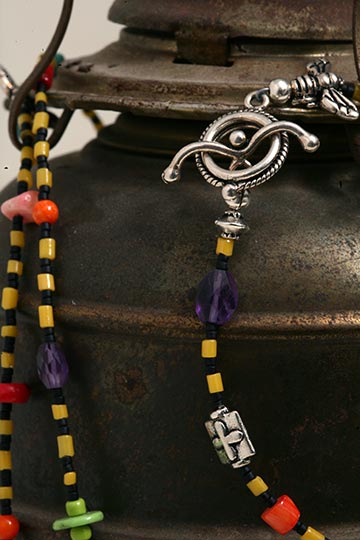 And leave it to Elaine to elevate our official sisterhood necklace to new heights with the addition of personalized decollete apparel near and dear to my heart.