Some of our dedicated workers here at the farm need a change of venue every now and then. Nick and Curtis (below), who work alongside my dad and brother, have one of the hardest jobs at the farm. Showing up every day, they put on …
… hair nets and then stand all day mixing and packaging the quality foods that show up on your doorstep or in REI stores. It requires a top-notch work ethic, conscientious attitude, and attention to detail. When mixing the recipes from scratch, can you imagine what your biscuits would taste like if they accidentally put citric acid instead of salt into a bulk batch?
So, last week, Kim, Nick, and Curtis spent the day grooming our animals, taking them for walks, and whispering sweet nothings in their (newly clean) ears.
First, our Great Pyrenees got a bath.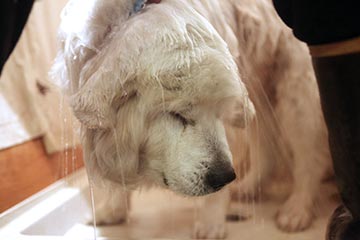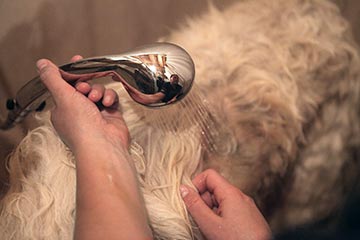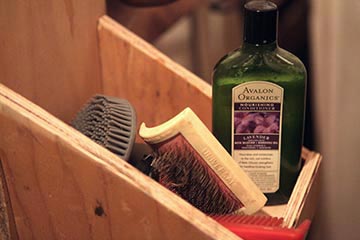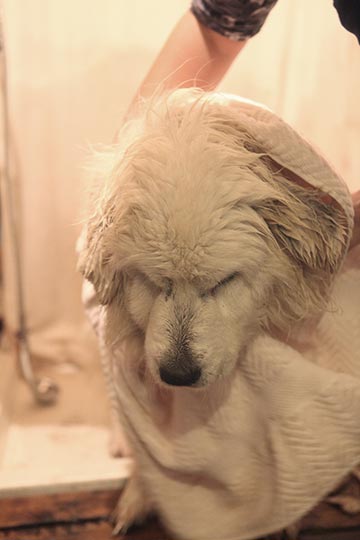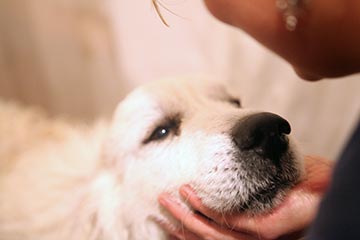 Nick at his work station in our food facility.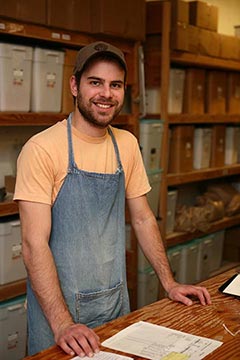 Curtis hard at work.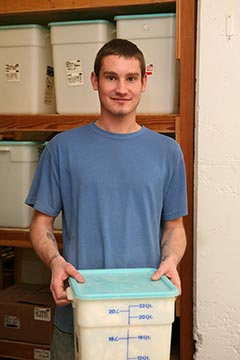 Our pregnant girls, Chocolate and Maizy, got extra love and attention. (What pregnant girl doesn't need extra pampering?)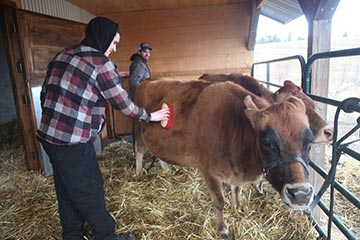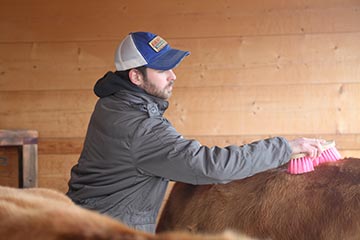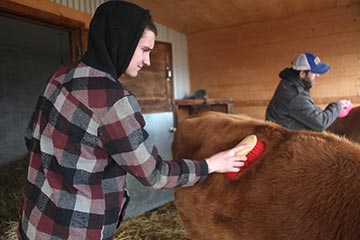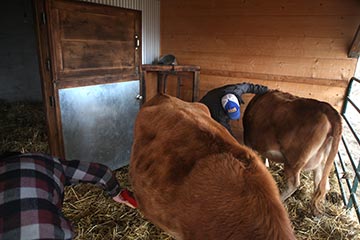 Sally O'Mally enjoyed her stroll to visit the horses.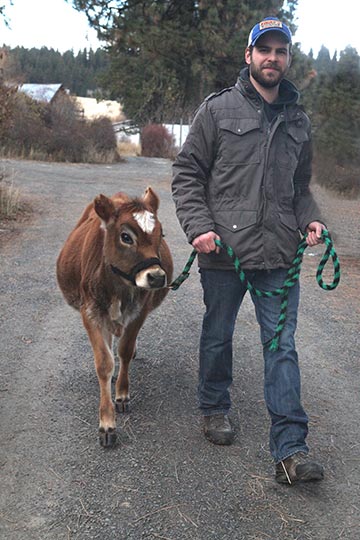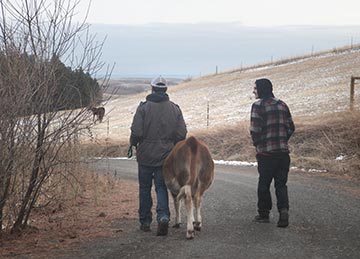 As always, a tip o' the hat, to those who feed us.