It was our day to shine at our local food co-op. Well, actually, it was a special day for …
… our Kettle Chili and all the special people that give us such an amazing place to shop, dine, make new friends, and even …
listen to live music.
I have two lapel buttons that tell the world how I feel.
#1:  I LOVE MY CO-OP
#2:  KISS ME, I'M ORGANIC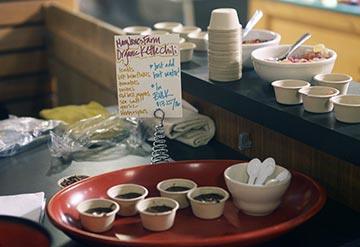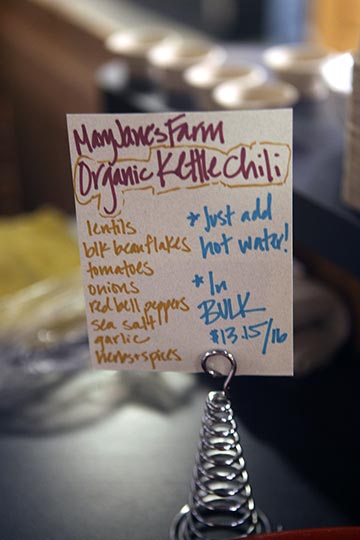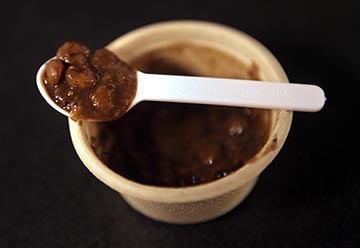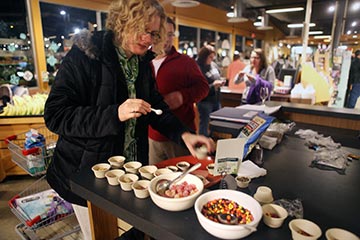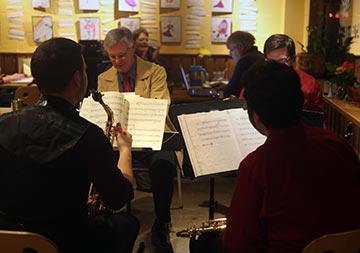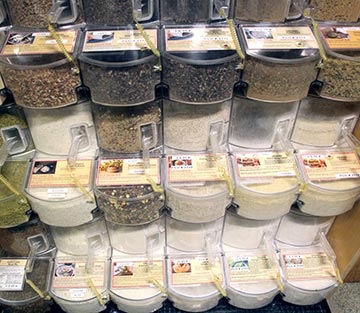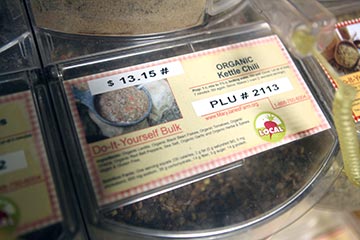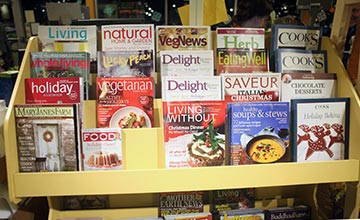 … a couple of Co-op factoids: my dad's sister, Sandy Ogle, was one of a small group of people that started our Co-op some 30 years ago; my dad served as chair of the board not so very long ago; my mother was instrumental in the charge to move the Co-op to a bigger and better space when I was a kid.
It was during the era that she worked full-time as a carpenter. I remember her working late at night, night after night, but we didn't care because in one of the upstairs rooms, she rented a TV and movies for us (we didn't have a TV at home), enough to last the entire month that she pounded nails, hung sheetrock, and transformed an old Kentucky Fried Chicken outlet into an organic Co-op. Go mom! I love you and I'm grateful for your involvement in the community that I am now raising my family in. Oh, and let's not forget the tiny little kid-size shopping carts you donated to the Co-op that my girls LOVE to use, pushing them around OUR, no, MY Co-op, acting ever so grown-up. Yup, three generations of Co-op-ers.