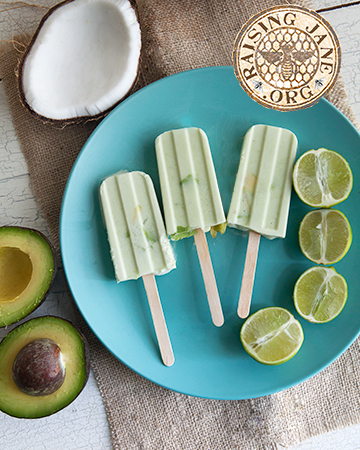 AVOCADO-LIME POPSICLES
PREP TIME: 15 MINUTES, PLUS 4 HOURS FREEEZING
MAKES: TEN 2.5-OZ POPSICLES
2    avocados
1    13.5-oz can light coconut milk
1/3  cup honey
1    lime
1. In a food processor, combine 1 avocado, coconut milk, honey, and the juice of 1 lime; pulse until smooth.
2. Evenly divide mixture between ten 2.5-oz Popsicle molds.
3. Cut the second avocado into pieces and evenly divide between Popsicle molds.
4. Place a Popsicle stick in the center of each mold and freeze for 4 hours, or until set.
Gather ingredients.

Continue reading →