You've probably heard of Harriet Beecher Stowe, the bestselling female American author of the 19th century, due in part to the unprecedented first-year sales (300,000 copies) of her anti-slavery novel, Uncle Tom's Cabin. But what about the second highest selling female author? That would be Mary Jane Holmes (1825–1907).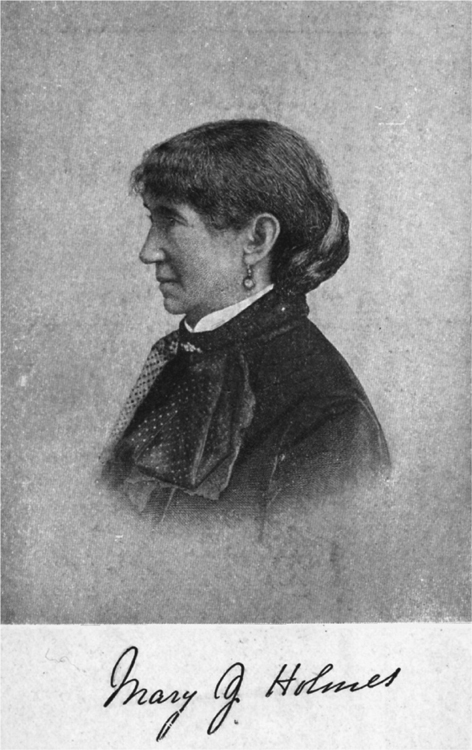 Why haven't we read about this Mary Jane in our early-American literary history? Mostly because male critics of the time dismissed the writings of women authors as being "too sentimental," appealing only to the common person. Her obituary, published in The Nation, said:
"It is an eternal paradox of our world of letters that the books which enjoy the largest sale are barely recognized as existing by the guardians of literary tradition. Mrs. Mary Jane Holmes, who died Sunday at Brockport, N.Y., wrote thirty-nine novels with aggregate sales, it is said, of more than two million copies, and yet she had not even a paragraph devoted to her life and works in the histories of American Literature."
But today, these books give us a glimpse of life as it was for our female counterparts in 1800s America. After all, we can't all live at Downton Abbey! Mary Jane's books tackled the serious issues of gender, class, war, and the injustice of slavery through the eyes of feisty females we can identify with. They were wildly popular with women of the time, and many libraries were said to have carried up to 30 copies of each title in order to meet the demand of her readers.
I'll admit I picked up two of her books (one in the Photo of the Day, above, and one below) at a secondhand store because of their beautiful covers, but once I looked inside, not only was I delighted to discover her first name (the covers just listed "Holmes"), I was thoroughly enchanted with her turn of phrase and her accounts of the strong, independent women of yesteryear.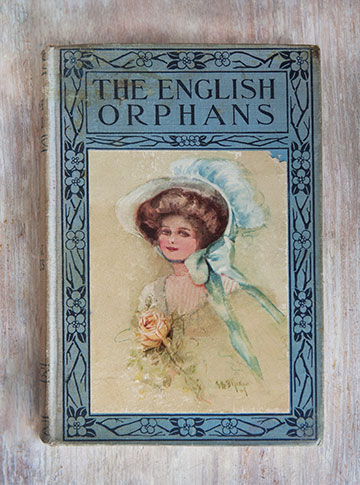 Mary Jane grew up, one of nine children, in a family of modest means, but one that encouraged intellectual thought, even for its girls. She started her schooling at just 3 years of age, began to learn grammar by 6, went on to start teaching school at 13, and published her first story in a local newspaper at 15. (My own mother was a newspaper columnist when she was just 14 years old. Long before computers, even before fountain pens, her columns were delivered 50 miles, once per week, via Model T to a Salt Lake City newspaper.)
In later years, Mary Jane married fellow teacher Daniel Holmes, and after some success with her writing (her first novel, Tempest and Sunshine, sold a whopping 250,000 copies), traveled extensively (including France, Russia, the Far East, and the Mediterranean), and returned to hold social gatherings, where she used her gift of storytelling to educate community members about different cultures. After Tempest and Sunshine, she continued to write one novel per year until her death.
While reading about her, I ran across a quote that hit home with this MaryJane: "Mary Jane was described as 'a child with blue eyes and golden hair, fond of dreaming out fancies.'" Fond of dreaming out fancies sound familiar, family?