You know how one good find often leads to another? Well, I stumbled onto a trove …
First, The American Girls Handy Book, originally published in 1887, is still in print (yay!).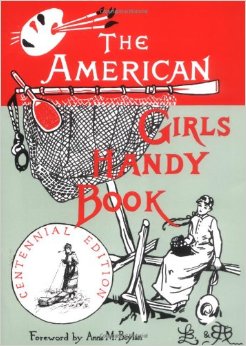 Second, the authors—sisters Lina and Adelia B. Beard—wrote a slew of other beguiling books for growing Janes that are also available online. Have a look:
On the Trail: An Outdoor Book for Girls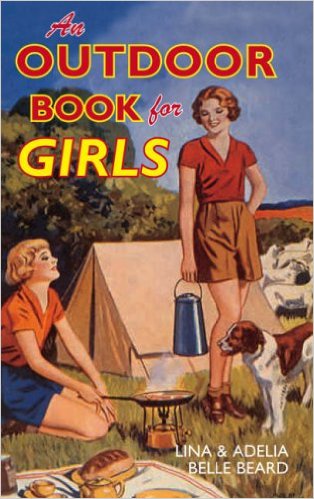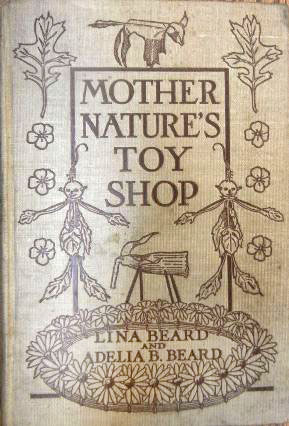 Indoor and Outdoor Handicraft and Recreation for Girls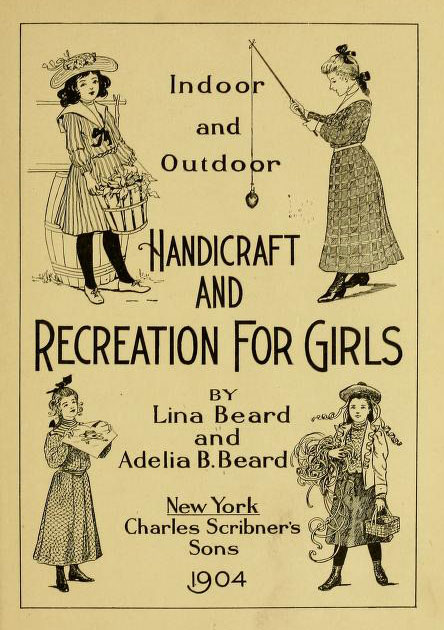 New Ideas for Work and Play: What a Girl Can Make and Do
 Third, these sisters were not only authors, they were gung-ho activists striving to reconnect girls with nature (read how their efforts helped to launch the Camp Fire Girls and, later, the Girl Scouts here).
According to University of Delaware historian Anne M. Boylan, who wrote the modern foreword to the American Girls Handy Book, the Beard sisters focused on girls ages 8 to 18. In their estimation, the quintessential American girl was ready for anything, and she still is.
"Healthy and spirited, she thinks nothing of taking a 10-mile 'romp' through woods and fields with a group of friends, and collects flowers and leaves for preservation or presentation to friends and relations," Boyne writes. "Above all, however, the Beards' girl is handy. She can make a hat rack, a screen, or a bookshelf; fashion a macramé hammock or a cornhusk doll; and draw, paint, sculpt, or decorate a room. The American Girls Handy Book, in short, by emphasizing what girls can do, presents a portrait of girlhood that is vigorous, active, and full of possibilities."
Sounds like the definition of a true-blue farmgirl, doncha think? I hear tell that the book even has a chapter called "A Heap of Rubbish and What to Do With It"!
Now, pardon me for a moment while I dash off to order a copy of the book to share with Stella and Mia. If you have a little fellow in your life, you might want to check out the companion volume, the American Boy's Handy Book, published five years earlier by the Beard sisters' brother, Daniel Beard.