Cowabunga. Cow Bung?
Cowabunga was first used by Chief Thunderthud, a character of Howdy Doody, around 1954. Surfers later picked it up as their war cry while whipping through the waves. Remember the Teenage Mutant Ninja Turtles show? 'Cowabunga, dude' was all theirs.
Willie borrows the phrase …
… while sledding.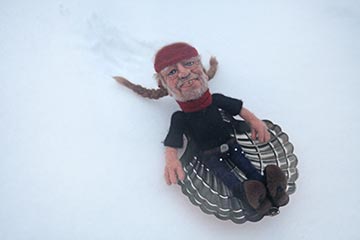 Cowabunga (kou-uh-BUHNG-guh): An expression of surprise, joy, or enthusiasm.
Cowabunga, dude. Eighteen inches of new snow!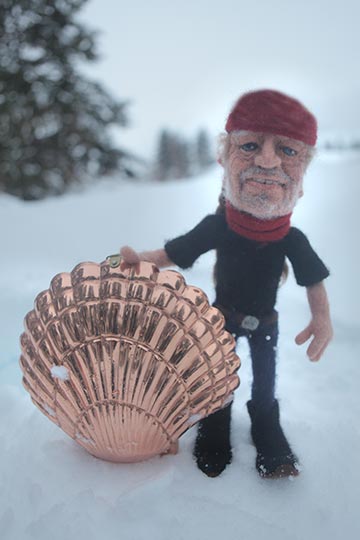 That was one tubular day on the slopes.