The FancyFeathersFarmgirls chapter had their 2nd Annual Farmgirls on the Loose Campout last summer. They …
… participated in a class on beekeeping (taught by "the bee man"), did some group knitting and crocheting, and enjoyed a wonderful afternoon lunch beneath the shade of a big red barn. Here's my daughter, Meggie, showing off a handmade apron, pillow, and matching tote they so kindly sent to us last week. The pillow was signed by all the members.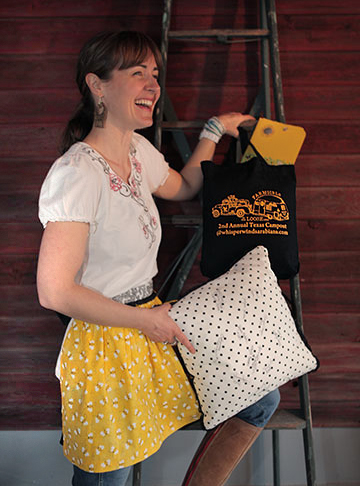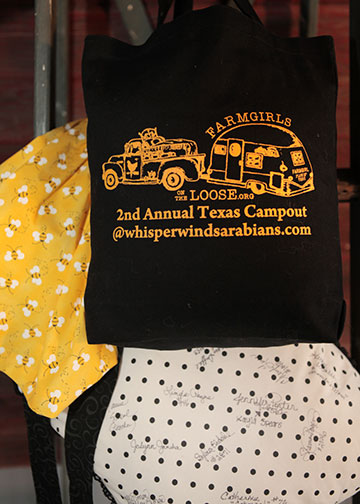 "Our Farmgirl Campout was a great success. All the ladies had a wonderful time and really enjoyed the local bee man that came out and gave us a wonderful presentation on "How to Start Your Own Beehive" from the ground up. We had fabulous weather for camping out, but we were still under a burn ban and unable to have campfires, so we grilled on the pit. We had a fantastic amount of great food and desserts and learned how to crochet and knit from some of our own farmgirls. We even had some little "bees" running around having a great time. Looking forward to next year and seeing all the ladies again!"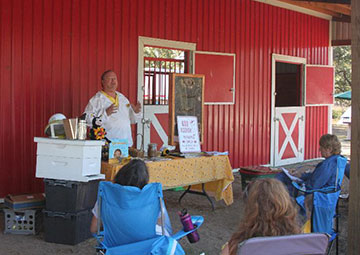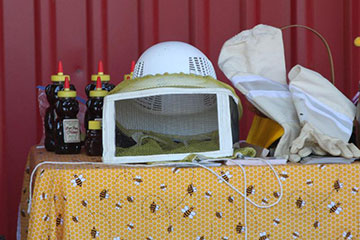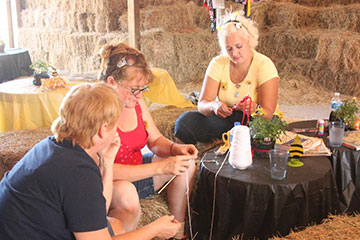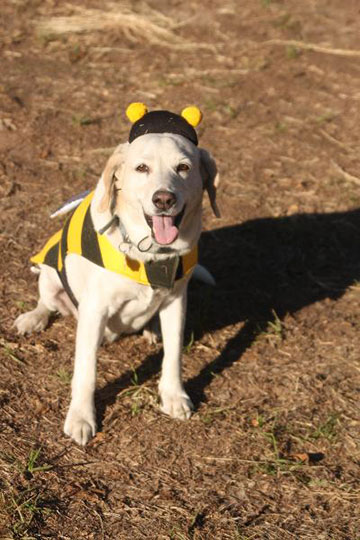 These farmgirls are getting together again October 12–14, 2012, in Bedias, Texas, for another day of fun! Check them out here on our newly launched National Glamping Weekend website.