Pleach.
Hmmm … okay …
The pleading cry of a baby bird? As in,
PLEACH! (Translation: Momma, I need a worm NOW!)
Nope, that's not it. Try again.
Maybe it's shorthand (shortmouth?)—a new slang term around the orchard, as in:
"Please pass the peach!"
Uh-huh. Not even close.
I'm grasping at straws, aren't I? (How farmer of me.)
Pleach [pleech] is a verb that means to interweave or braid. Think branches, vines, wreaths, arbors …
hair!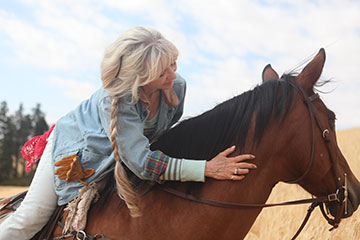 Nearly every morning, I pleach my locks before heading out to work around the farm (keeps 'em from pleaching with berry brambles and the like).
I'm partial to basic braiding most days, but sometimes I get a wild hair to primp with more panache. I want to try out some of the pleachy-keen tutorials at Dream Weaver Braiding. Perhaps I can beseech Meggie and the grandgirls to partake in a pleaching party this afternoon.
Of course, I'll ask nicely …
Pretty pleach?