I was reminiscing the other day about how Lucas and I tied the knot …
… and looking at old photos, full of memories of that wonderful day down-home-on-the-farm.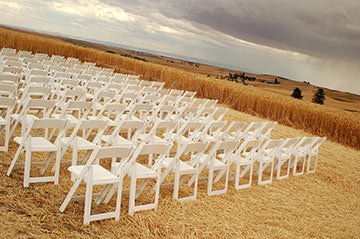 Surrounded by nothing but wheat fields, a grand piano, relatives, and our closest friends …
we couldn't have been happier.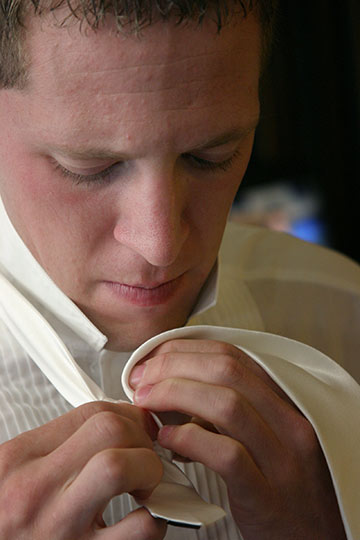 Thumbs up!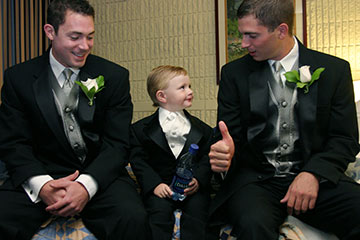 The ring, please.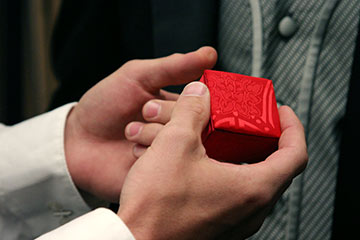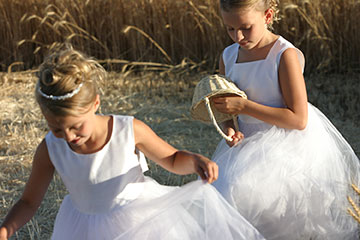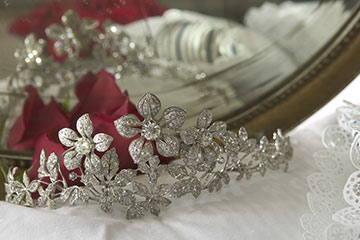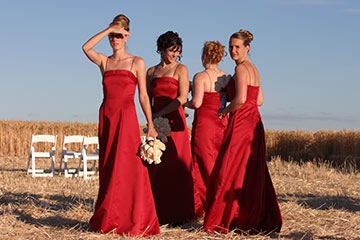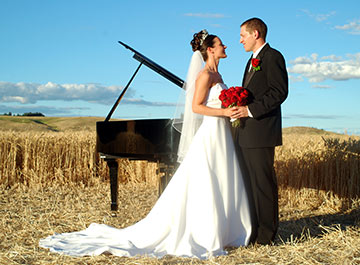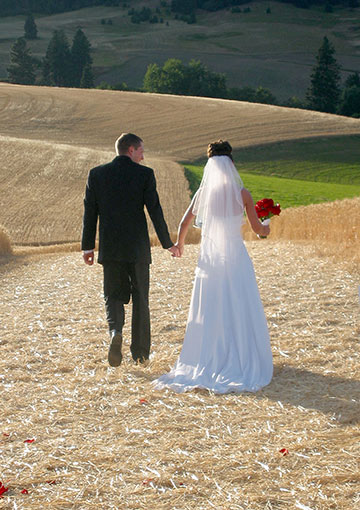 My father married us. And my mother claims she smiled so much that day, her cheeks hurt afterward.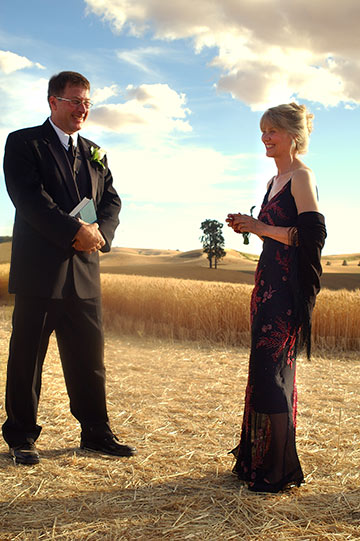 Food and dancing well into the wee hours.
The night before, we held our rehearsal dinner in our one-room schoolhouse.
Just as we were about to sit down to eat, the heavens opening up and started pouring rain.
We grabbed the food, tables, and chairs and ran inside for cover.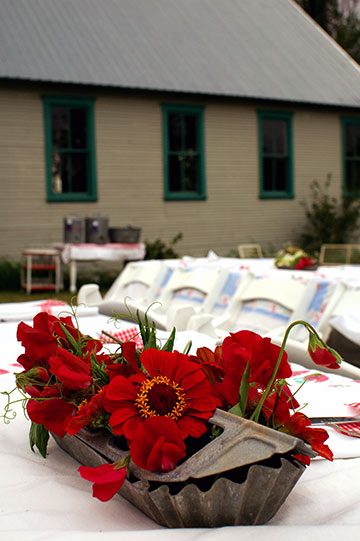 Toward the end of our meal, someone yelled "double rainbow!"
What a great way to start our lives together.