Usually we're stomping around in boots here, but today it was something soft and feminine, a walk down memory lane. Remember …
… moccasins? Brill. Right? (Kids these days.) Now they're shortening my favorite word—BRILLIANT.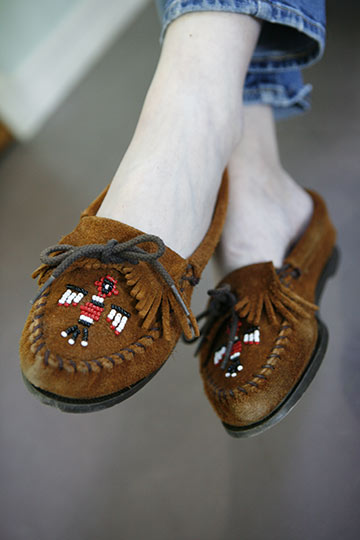 I'm definitely diggin' the eagle stitched in beads on the toe. And tassels!! We all know why we love tassels. Hmm, these mocassins might fall into more of the fringe category.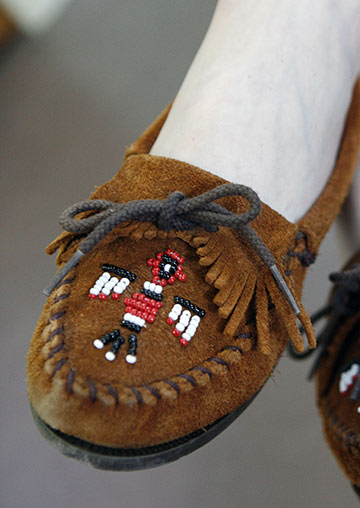 Love, love, love, love.