… well not bread, but it IS a little bundle of sweetness. (No need to ask the neighbors for any sugar!) Our former graphic designer, Alicia Baker, who you may remember from our 'We're Pregnant!' post, visited the farm last week, and brought with her …
… a little surprise. Best wishes to Alicia and Rob on their new addition!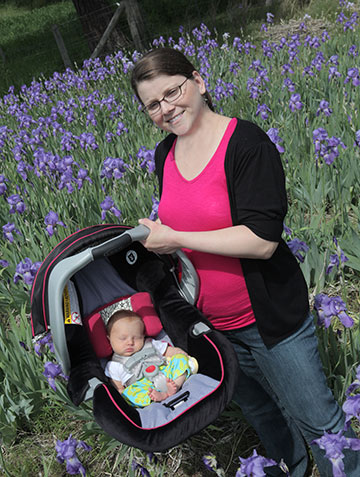 Little Audrina was all tuckered out.