Here we are (my daughter and I) in the lovely new Fred Meyer store in Meridian, Idaho, last Saturday, with our new lovely towels, making new lovely friends.
(Pssst, gingham towels. My inspiration? My collection of gingham aprons, of course.)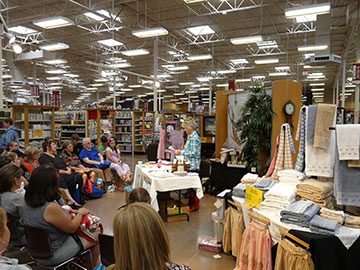 In this photo, I had asked those in attendance if anyone had any duct tape in their purses. The young woman on my right just happened to have …
… a handmade duct tape PURSE in her possession. So not your father's duct tape.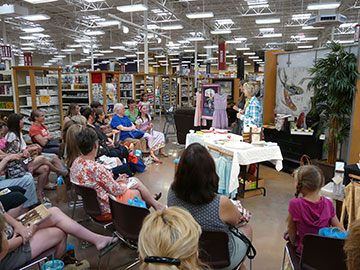 When I asked if anyone had a screwdriver in their purse, I met Gabby for the first time, who we'd featured in a past issue of my magazine. She and her mother, wielding saws and hammers, completely repurposed and upcycled their home. So not your daddy's remodel job!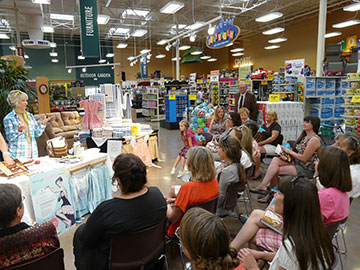 My daughter delivered Gabby's prize for being ever so handy dandy and the contents of her purse were living proof.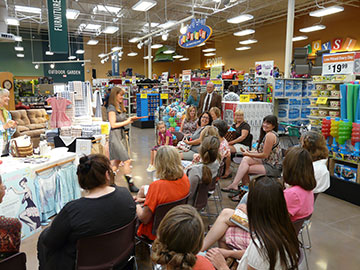 Even though my new Glamping with MaryJane book won't be released until Sept. 1, my publisher thought to provide me with a cute label I can autograph that goes inside the book the minute it arrives.
New friends just kept on coming.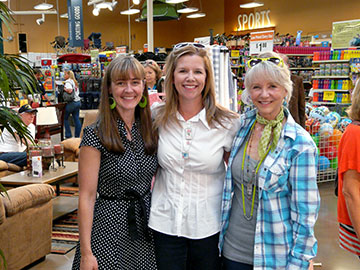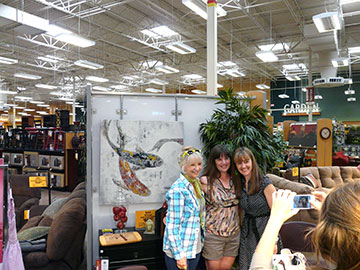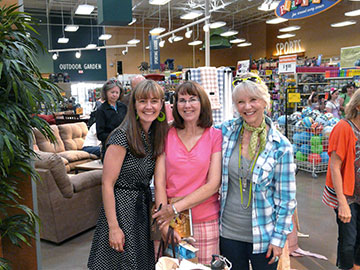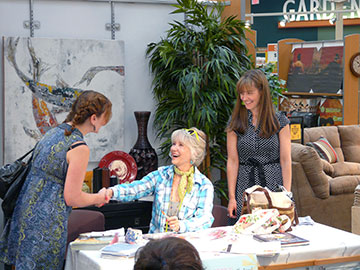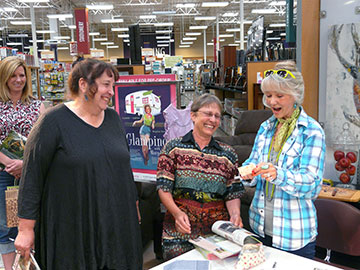 And then …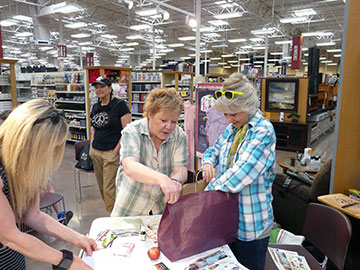 a handmade gift for me …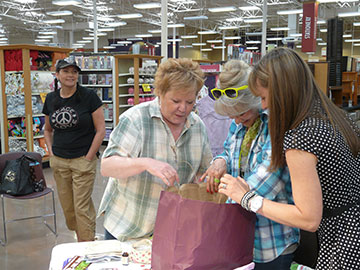 Me! A needle-felted Jane with long braid and basket of eggs.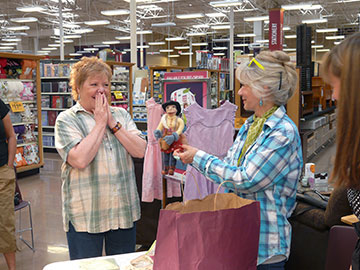 Oh my. Willie has a new front-porch-sittin' friend. Like I said, LOVELY new friends.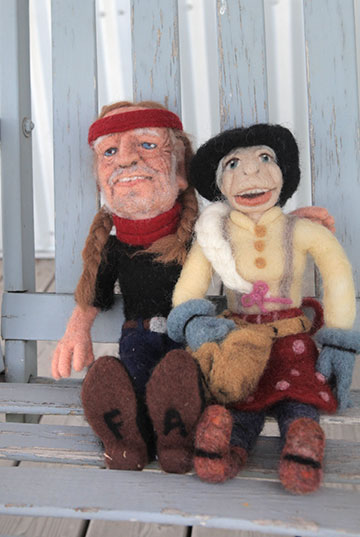 "When you put your life in a good place, good things follow." -Willie Nelson