Are you FARM-iliar with how GLAMP-orous we can be when out and about?
We (Farmgirls on the Loose) had the best time at International Glamping Weekend. Elsewhere and around the world, there were ladies glamping in their backyards, on the highest mountain, next to trails and streams, sporting ALL sorts of frills and fancies—you name it.
Now, we aim to claim it!
Glampers on the Loose Facebook group
FOR GLAMOROUS CAMPERS WHO SISTER UP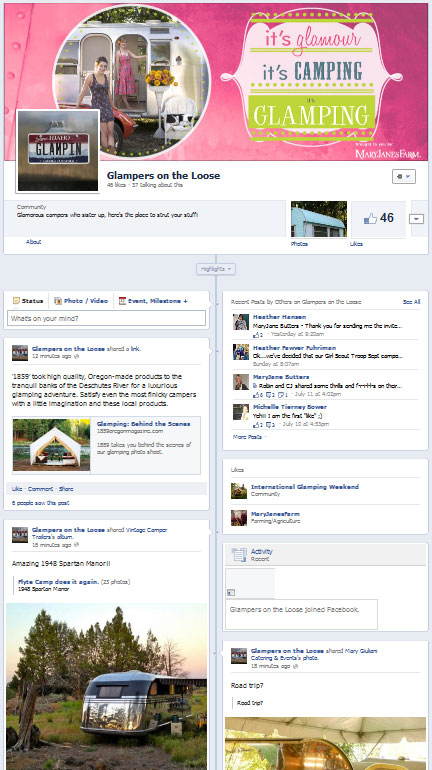 And International Glamping Weekend page: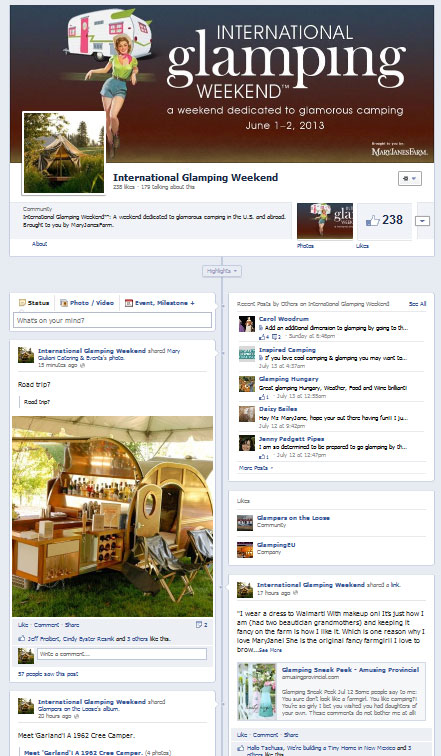 … Facebook hubs where we can share our amazing Shasta glampers, Airstreams, decked-out tents, and of course, good times. Be there or be square!