For some of my Geography journal entries, my friend, Alyson Oüten, takes you around the globe, from Bangkok, to Cambodia, to Spain and beyond! Today, she is off to Singapore at the southern tip of the Malay Peninsula. Take it from here, Aly. It's all yours!!!!!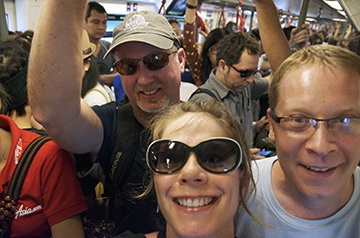 The island nation of Singapore has successfully reinvented itself over the decades, becoming one of the biggest business centers in the world. Its impressive modern architectures towers high above the sentimental remnants of this city's former and more modest days as a humble fishing village.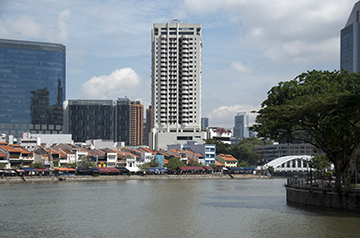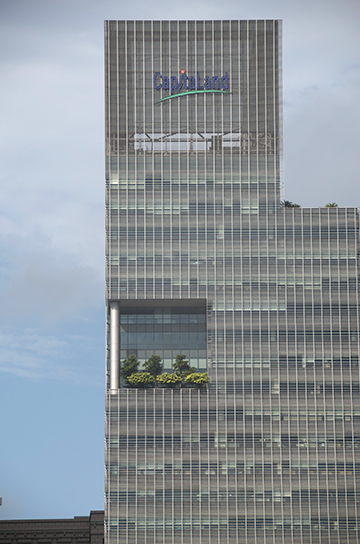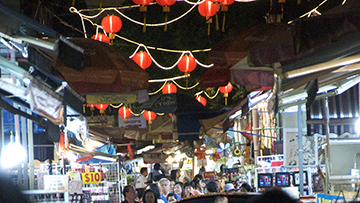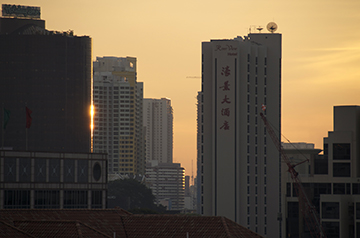 Sir Thomas Stamford Raffles landed in Singapore in 1819 and is credited with initiating this transformation—changing the destiny of this city from an obscure fishing village to a great port city and modern metropolis.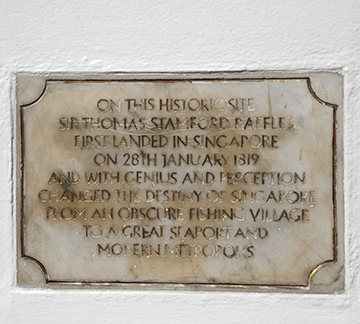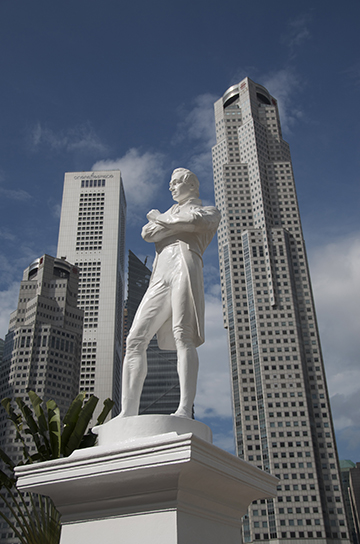 While long gone, those days of yore are proudly displayed in the Asian Civilisations Museum. The museum's rich collection focuses on Singapore's multi-ethnic heritage, highlighting groups originating from China and throughout Asia. Today, the majority population in Singapore is Chinese, followed by Malay and Indian minorities.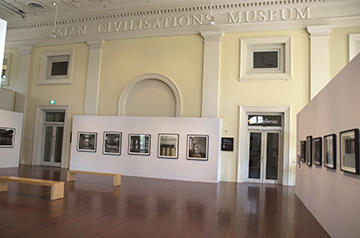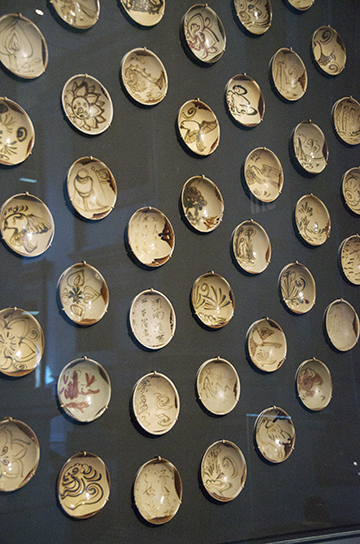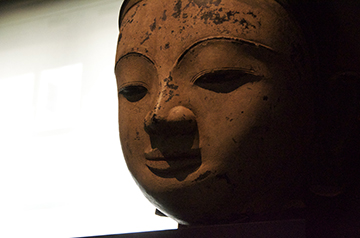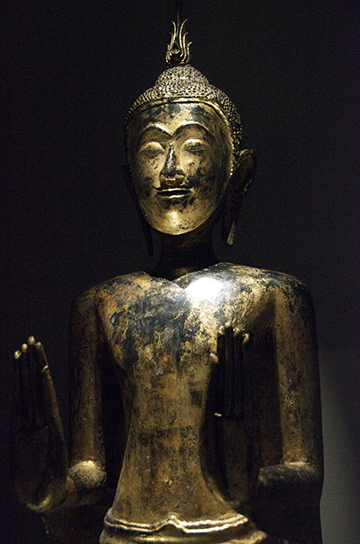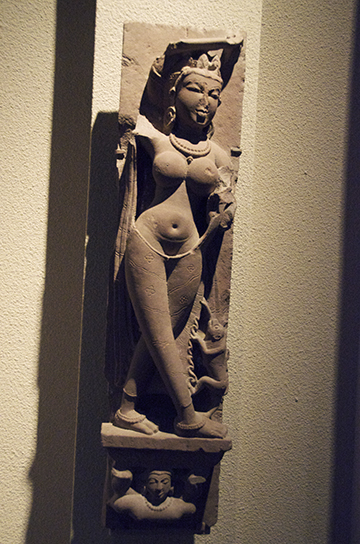 The food reflects this convergence of cultures. You can find exceptional curries, spicy chili crab, fresh seafood, and traditional rice dishes (as well as everything from gourmet French cuisine to Hooters!). The river is flanked by endless eating options, but you'll pay a premium for the proximity.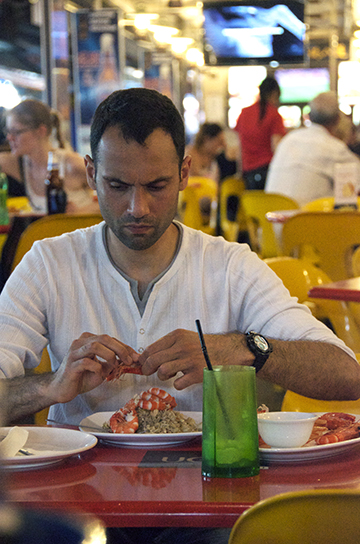 For an authentic (and less expensive) dining experience, I went to the bustling Chinatown. The menu might look a bit intimidating, but it pays to be adventurous.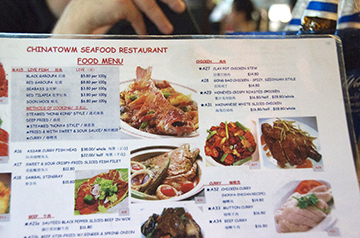 I prefer to wash my spicy food down with a cold beer, but Singapore is famous for its fruit punch that packs a punch. As the story goes, the Singapore Sling was created sometime around the turn of the century by a bartender at the tony Raffles Hotel.
The authentic recipe for the Singapore Sling is supposedly top secret, but you can find recipes claiming to be real McCoy all over the Internet. Here's my attempt at recreating the classic cocktail.
SINGAPORE SLING
PREP TIME: 10 MINUTES
MAKES: 2 DRINKS
2    ozs gin
1    oz brandy
2    ozs orange liqueur
juice of 1 lime
10   ozs pineapple juice
1    dash (or two!) Angostura bitters
2    ozs sparkling apple cider
1    oz grenadine (make your own!*)
Ice
Pineapple for garnish (optional)
Orange rind for garnish (optional)
1. Fill a shaker (or quart Mason jar) ¼ of the way with ice. Pour in gin, brandy, orange liqueur, lime, pineapple juice, and bitters. Cover with lid and shake for about 30 seconds.
2. Pour into glasses with ice. Top with cider and grenadine. Garnish with a slice of pineapple and an orange twist.
*HOMEMADE GRENADINE
Combine ½ cup pomegranate juice and 1/3 sugar in a small saucepan. Bring to a boil over medium heat. Simmer for 7 minutes. Remove from heat and chill.
Gather ingredients.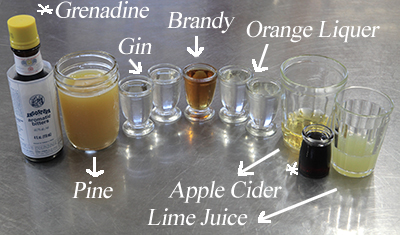 Fill a shaker (or quart mason jar) ¼ of the way with ice. Pour in 2 ozs of gin.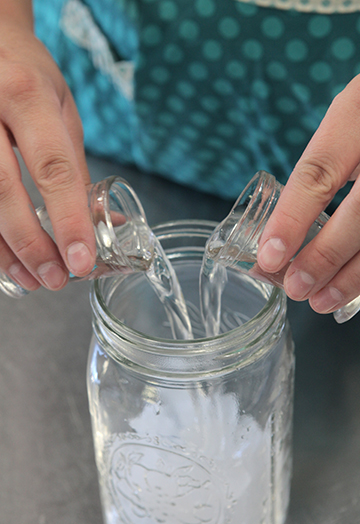 Pour in 1 oz of brandy.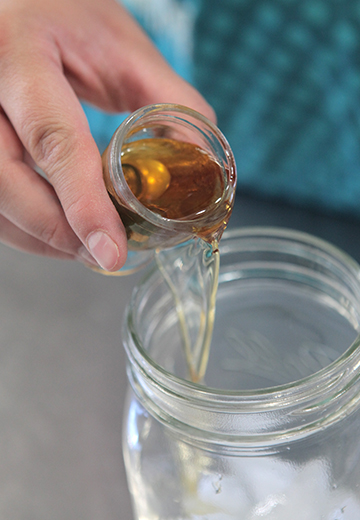 Pour in 2 ozs of orange liqueur.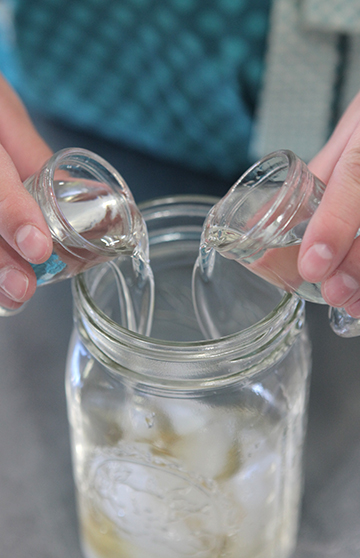 Pour in the juice of 1 lime.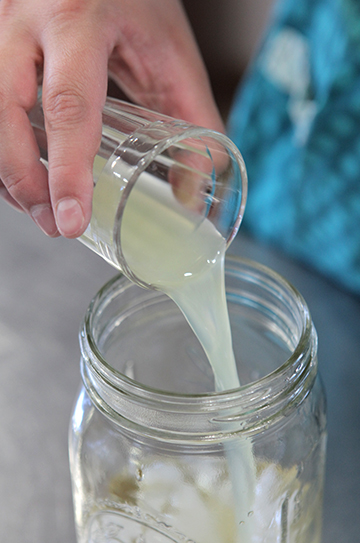 Pour in 10 ozs of pineapple juice.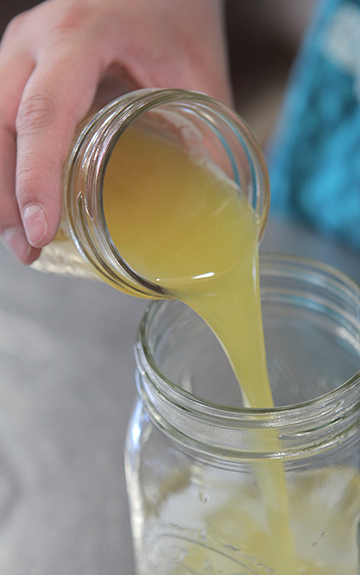 Add a dash or two of Angostura bitters.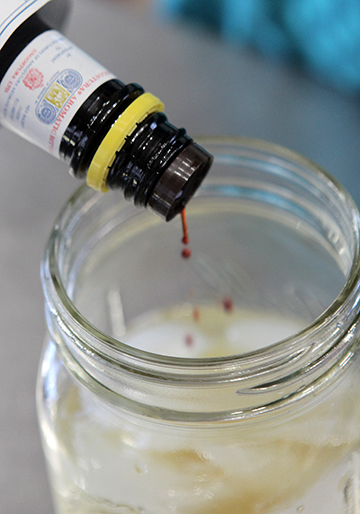 Twist on the lid.

Shake for about 30 seconds to combine.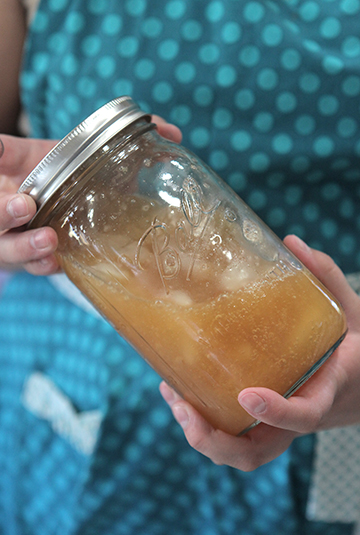 Pour into 2 glasses (or one big glass) with ice.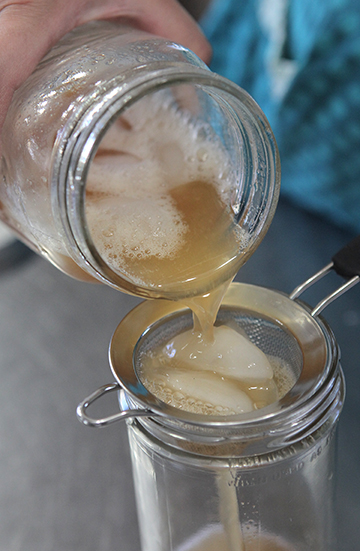 Float 2 ozs of apple cider on top and add 1 oz of grenadine.

Garnish with a slice of pineapple and an orange twist.