For some of my Geography journal entries, my friend, Alyson Oüten, takes you around the globe, from the sunshine state of California, to her backyard in Boise, Idaho, the streets of Europe, and beyond. Today, she is off to Cambodia to bask in the historical wonders of this ancient civilization. Take it from here, Aly. It's all yours!!!!!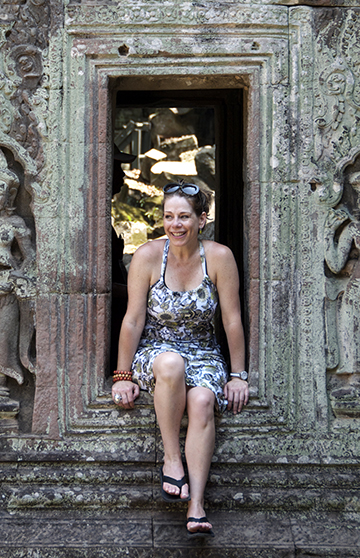 It's one of those places I thought I'd only visit in history or geography books. And yet there I was … staring, not at a page, but at the most well-preserved Hindu (later turned Buddhist) temple in the world. Angkor Wat was built in the early 12th century in this region of Cambodia that would later gain infamy for its killing fields under the Khmer Rouge regime in the 1970s.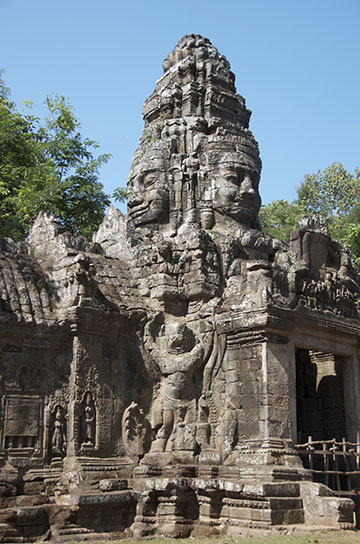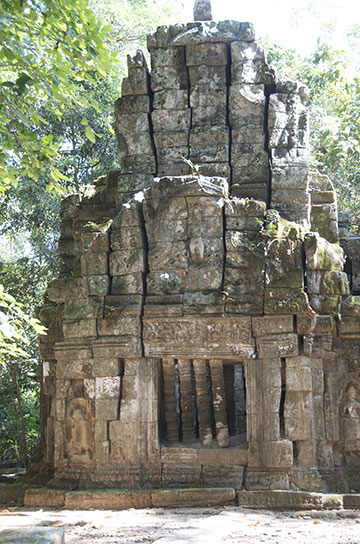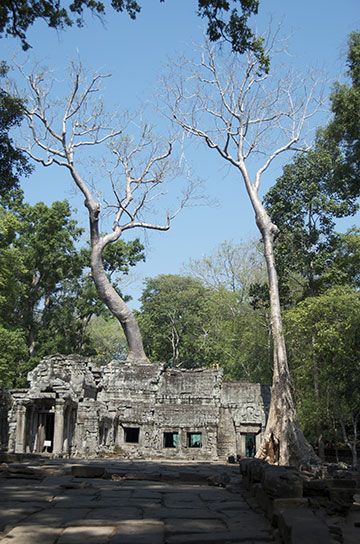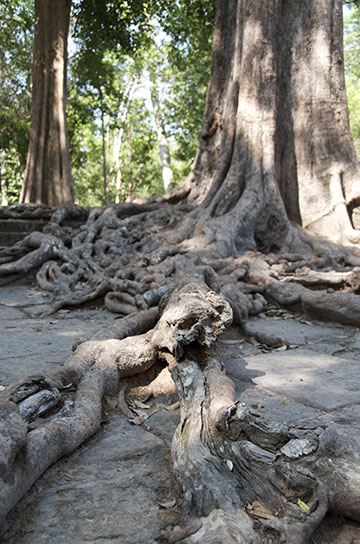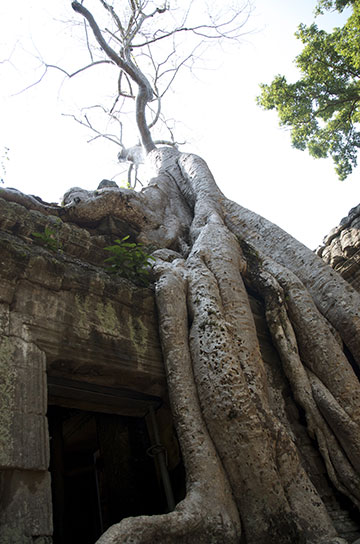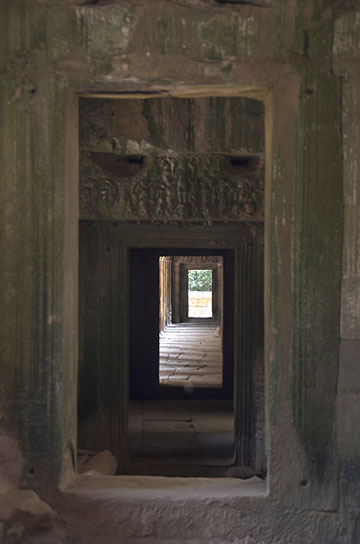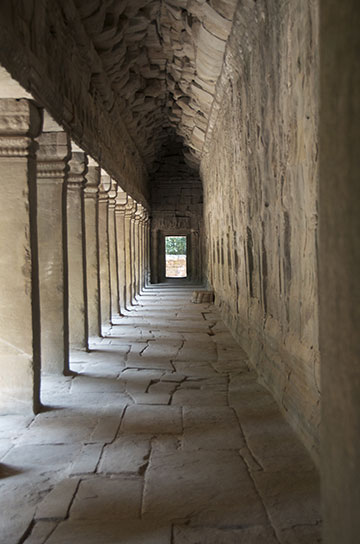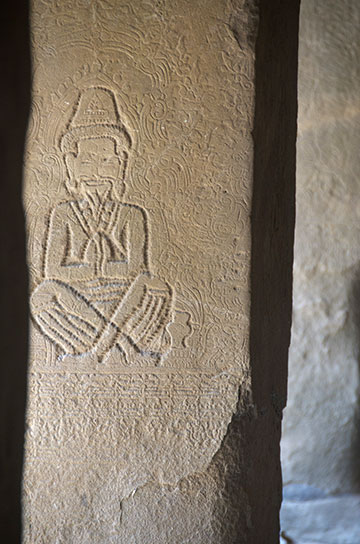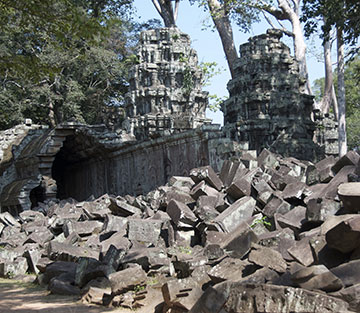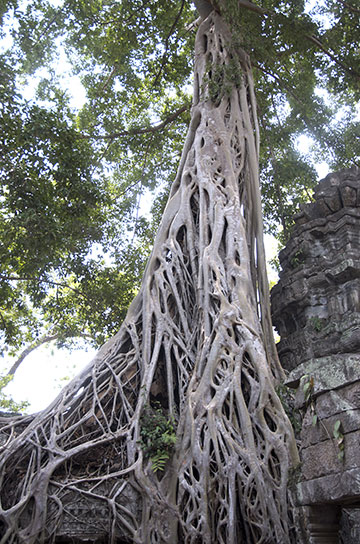 While Angkor Wat is the most well known and most visited of the temples in Cambodia, I was fortunate to have a guide well versed in the temple treasures hidden in the lush landscape surrounding the city of Siem Reap.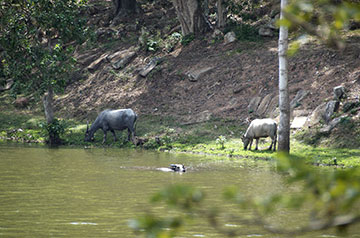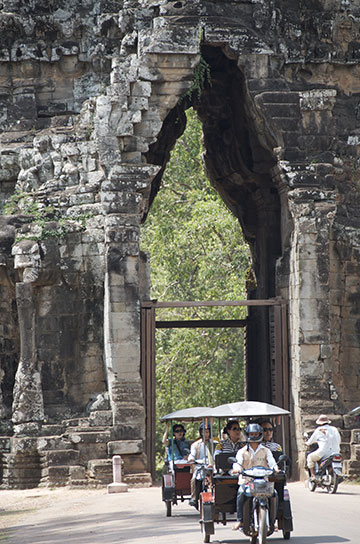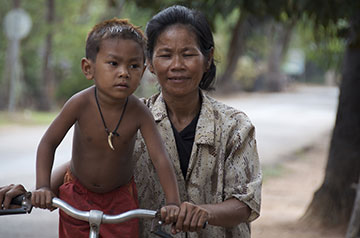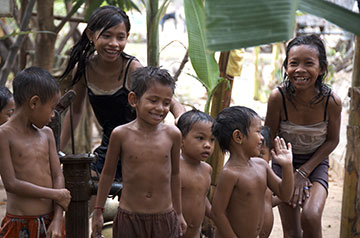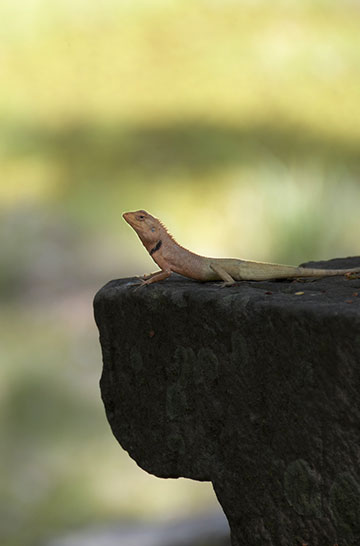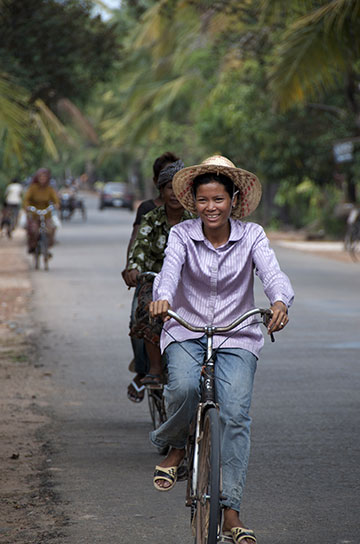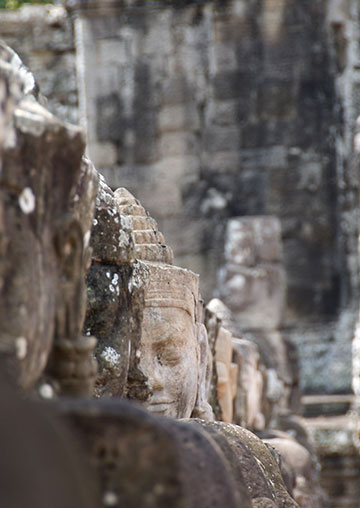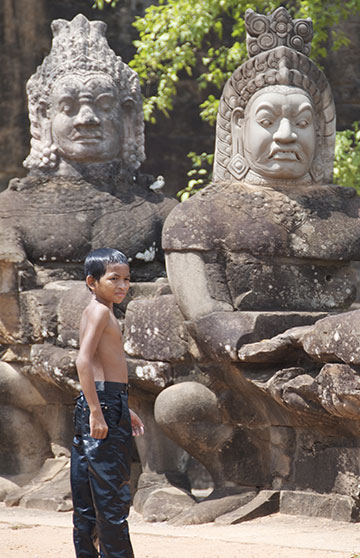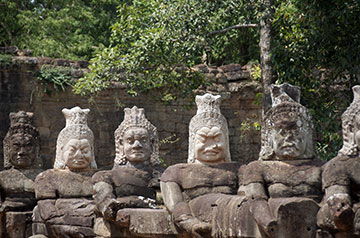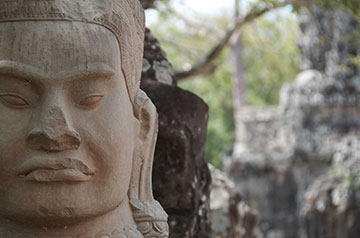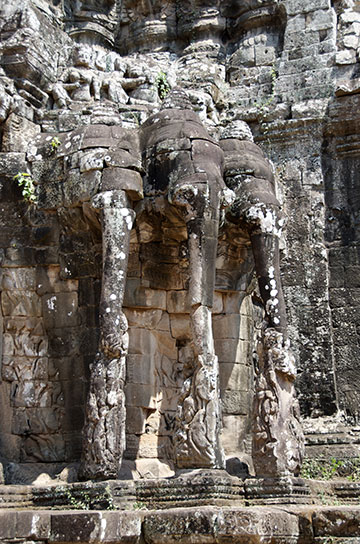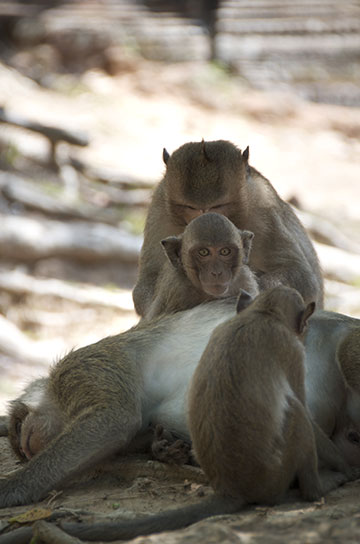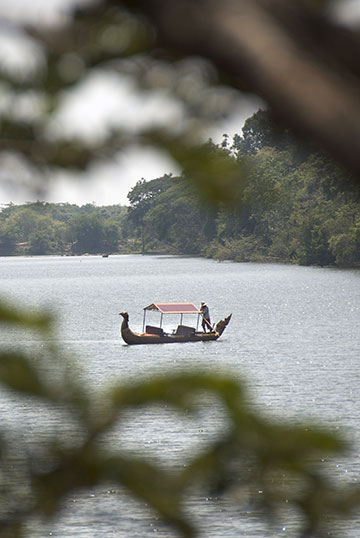 Solin Aing not only educated me on Hindu and Buddhist architecture and folklore, but she also took me to her local market.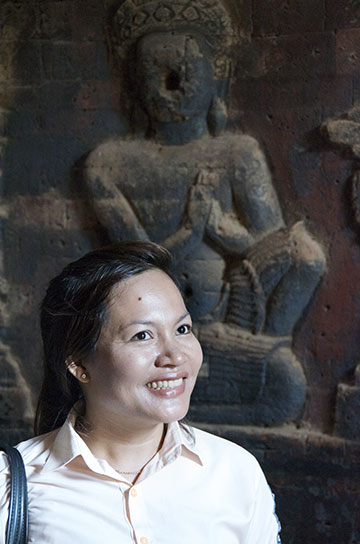 It felt like a movie set … not a fancy, elegant one, but a gritty, foreign set where the senses are overwhelmed with never-before-smelled aromas and never-before-tasted fruits.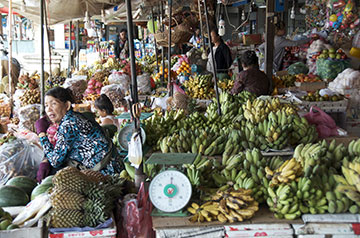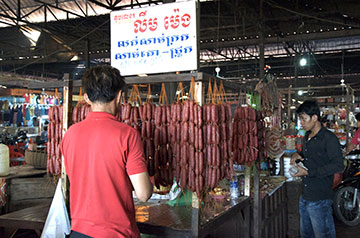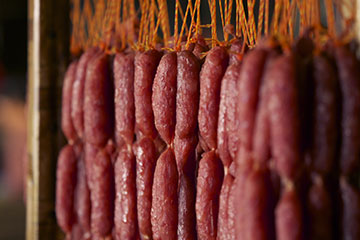 My top two favorites both look like Dr. Suess creations. The purple mangosteen with its colorful outer covering and its sweet, tangy, and juicy flesh.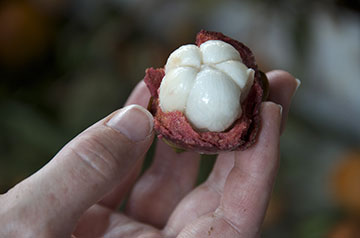 And the crazy strawberry-looking rambutan with its lychee-like fruit.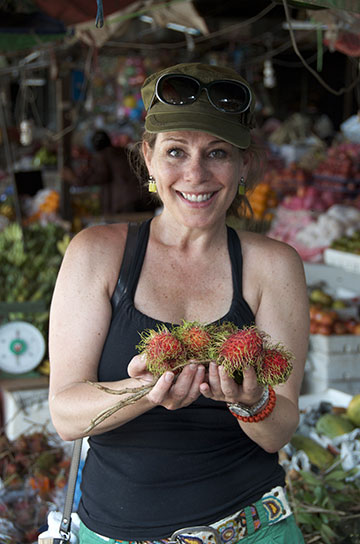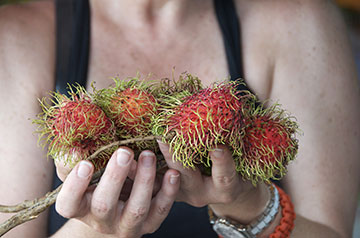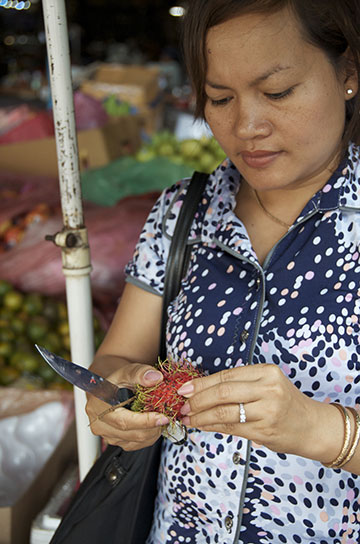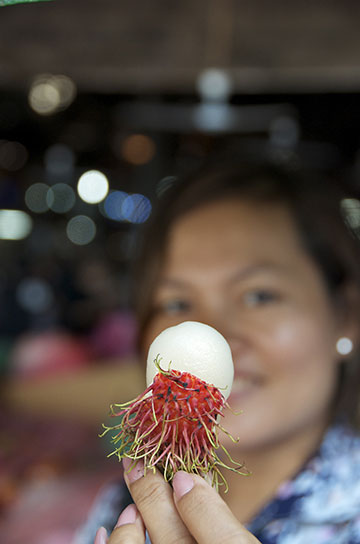 Of course … this is also the part of the world from which the much-maligned durian fruit hails. I'd seen various celebrity chefs make a big deal over choking down the stinky fruit on food-channel shows, so I was prepared for the worst …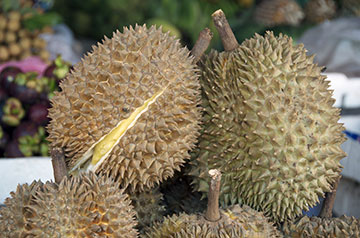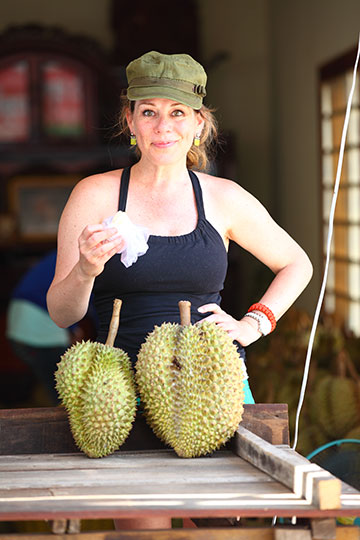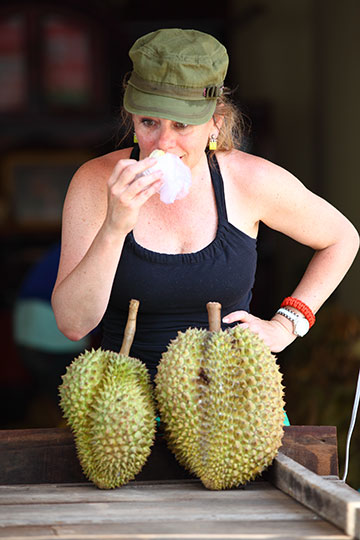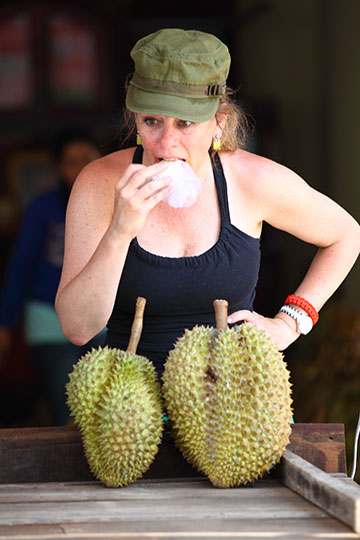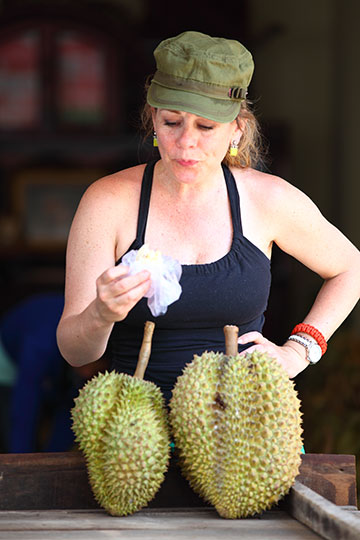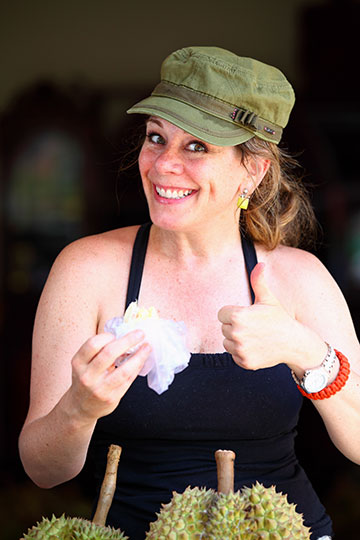 I gotta be honest … I don't know what the fuss is all about. No, it didn't smell delicious, but it wasn't repulsive. And the fruit? Well … it's just okay. Nothing to spit out, but I don't need to have a heaping helping of it either. Solin was also great about directing me to authentic restaurants of the region. I confess … to my uneducated palate, the food in Cambodia looked and tasted very similar to Thai food (of which I am more familiar). And that should be taken as a compliment.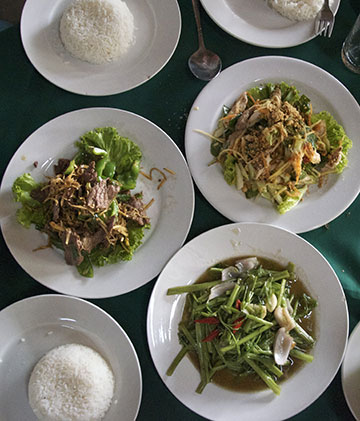 The food is fresh and featured lots of herbs. You see a lot of spicy seafood-filled soups on menus and rice noodle dishes. But, my favorite was the laab.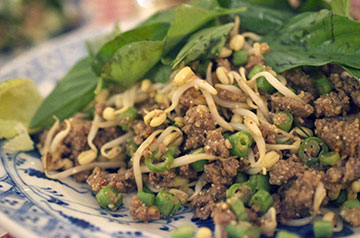 Now … laab is the name I'm most familiar with, but on the menus it was also spelled larb or lab. Regardless … it's a great minty meat dish. In America, it's often served with lettuce leaves and the meat is spooned in like a taco. In Cambodia, it was simply eaten as is … no extra lettuce to fuss with.
This recipe seems very close to what I devoured in an unassuming little restaurant near my hotel. Simple, delicious, and simply delicious!!
LAAB (Thai Salad)
PREP TIME: 45 MINUTES
COOK TIME: 13-16 MINUTES
MAKES: 4 SERVINGS
1½  lbs ground chicken or turkey
2/3  cup chicken broth
2/3  cup lime juice
1/3  cup fish sauce
2     t sugar
2     T Thai chili paste
1     cup green beans, cut into 1" pieces
1¾  cup green onions, thinly sliced
1     cup shallots, thinly sliced
2     medium stalks lemongrass, minced
1     Serrano pepper, halved, seeds removed, and thinly sliced
1/3  cup cilantro leaves, minced
1/3  cup mint leaves, minced
1. Add turkey to a large skillet. Pour in chicken broth. Cook over medium heat until turkey is cooked (about 10 minutes).
2. While turkey is cooking, combine lime juice, fish sauce, sugar, and chili paste in a small bowl; set aside.
3. After turkey is fully cooked, add green beans, green onions, lemongrass, and peppers. Cook for about 3 minutes, until beans are tender-crisp.
4. Stir in sauce, cilantro, and mint. Serve alone or over greens.
Gather ingredients.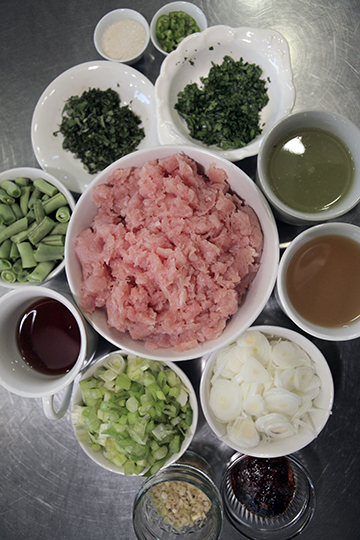 Add 1½ lbs ground turkey to pan.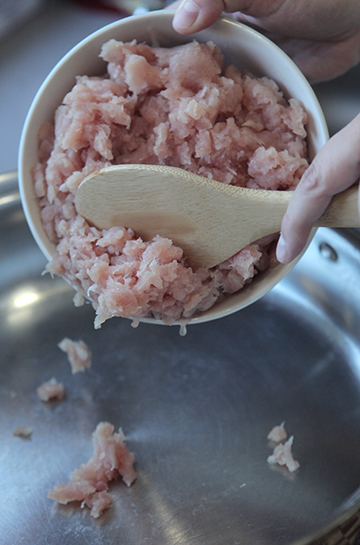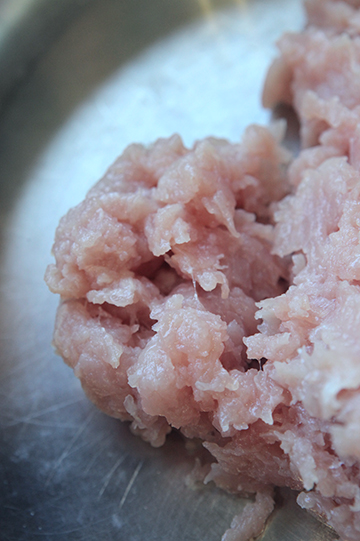 Pour in chicken broth.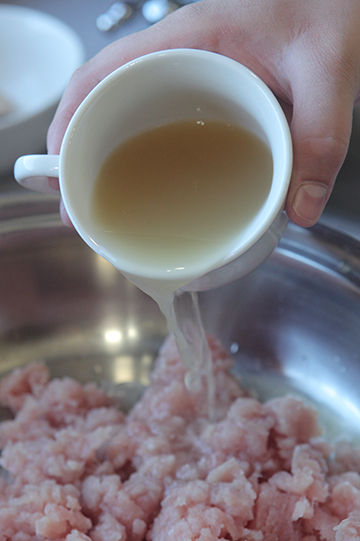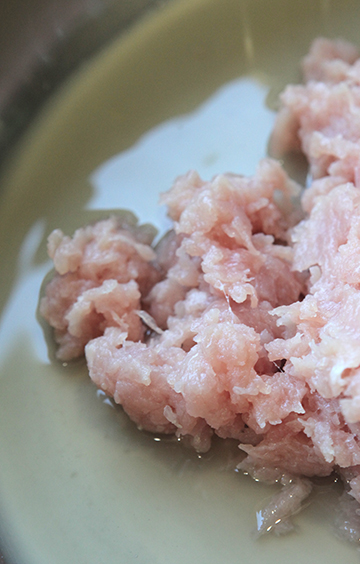 Cook over medium heat until turkey is cooked (about 10 minutes).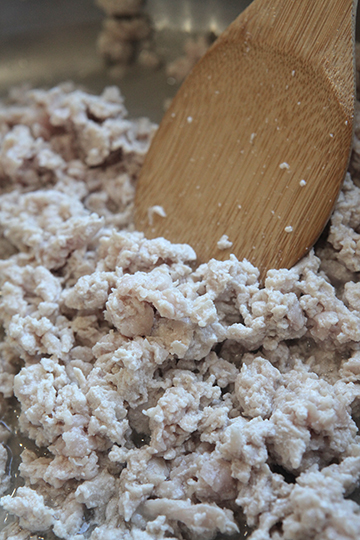 While turkey is cooking, pour 2/3 cup lime juice into a bowl.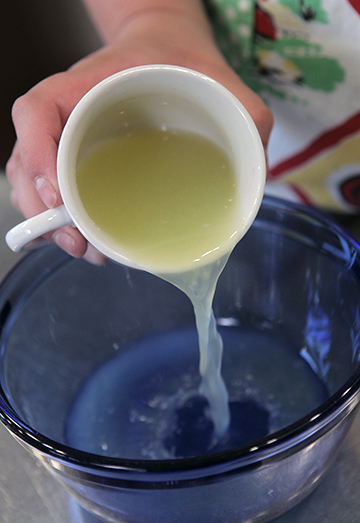 Add 1/3 cup fish sauce.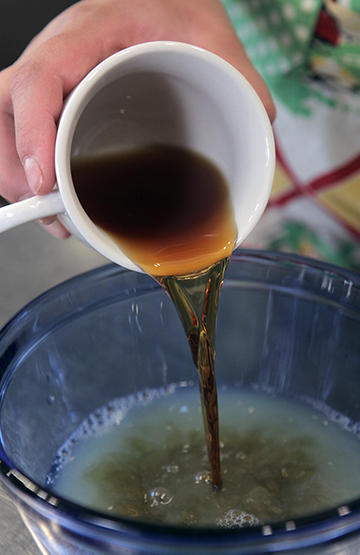 Add 2 t sugar.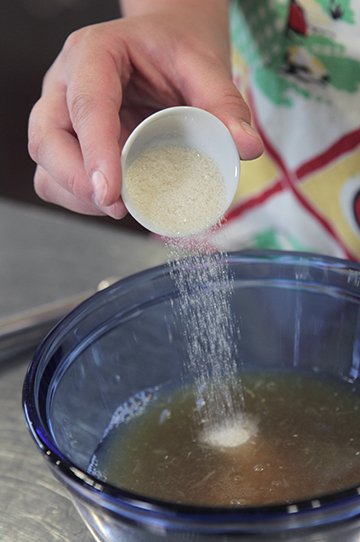 Then 2 T Thai chili paste.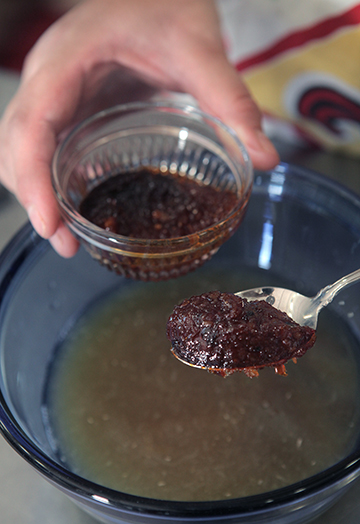 Mix together and set aside.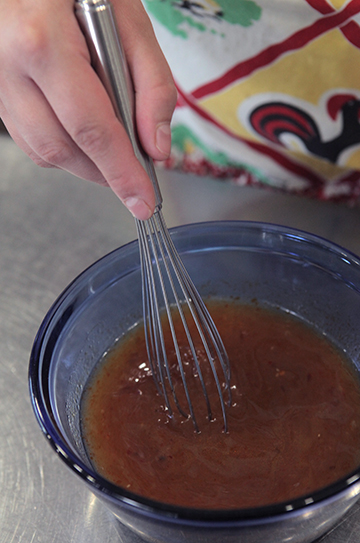 Once turkey has been cooked thoroughly, add 1 cup green beans, cut into 1" pieces.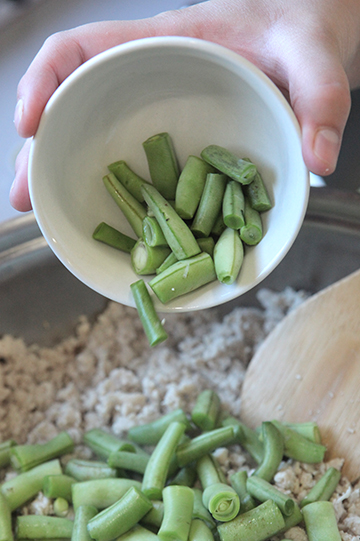 Add 1¾ cup thinly sliced green onions.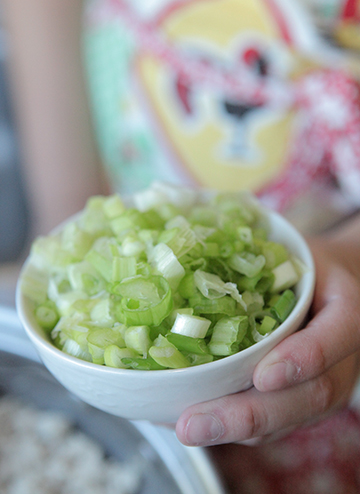 Along with 1 cup thinly sliced shallots.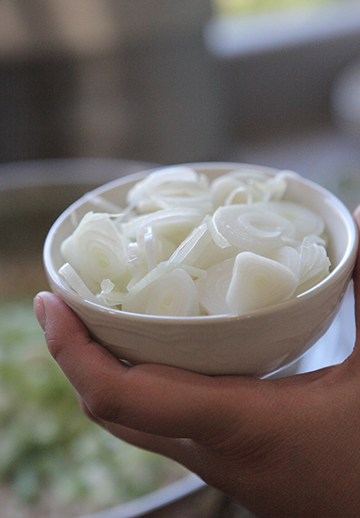 Then 2 medium stalks of minced lemongrass.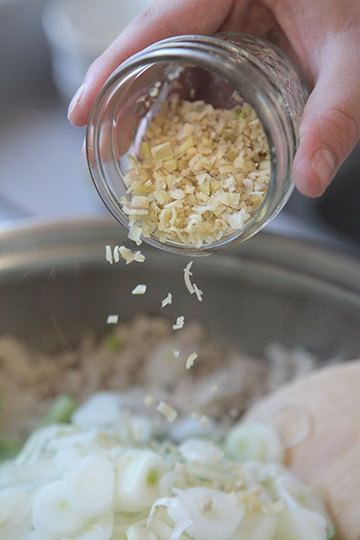 Add 1 halved and thinly sliced Serrano pepper, with seeds removed.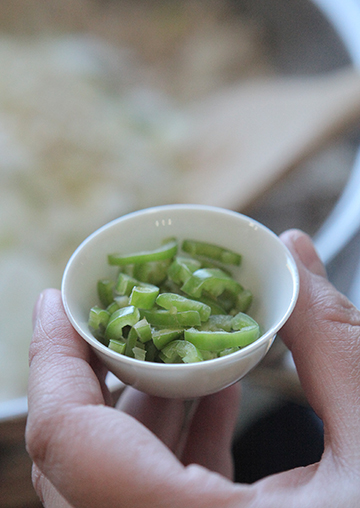 Stir together. Cook for about 3 minutes, until beans are tender-crisp.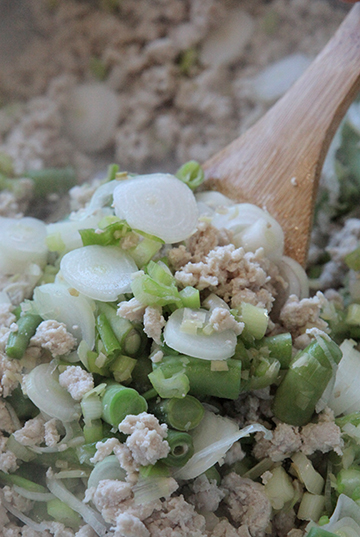 Pour in sauce.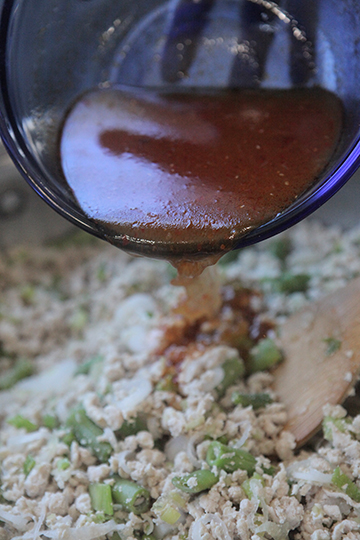 Add cilantro and mint.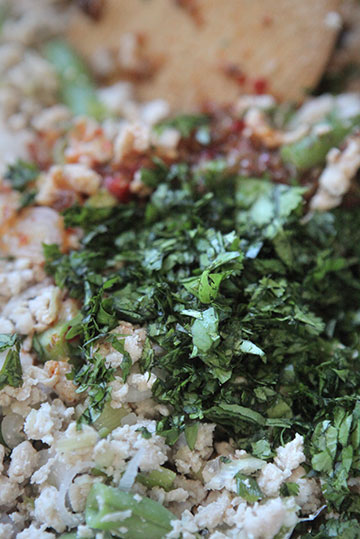 Stir together.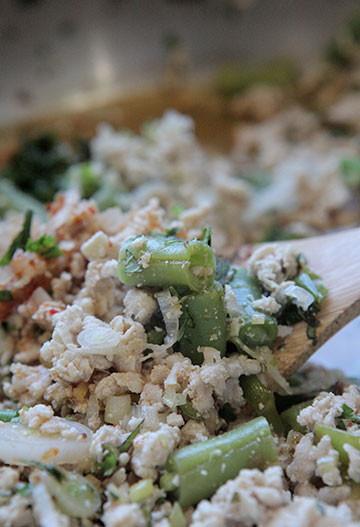 Serve alone or over greens.