Kim, Ace, and Willie took a little trip to Mount Rushmore while we were glamping in the Black Hills of South Dakota last week. Did you know, according to their guide, that the Black Hills of South Dakota were named after the Ponderosa Pine that dot the hills? They cast a dark hue on the hills they inhabit.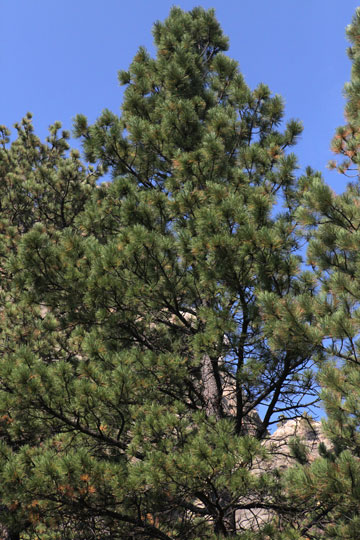 Here's the entrance to the spectacular spectacle.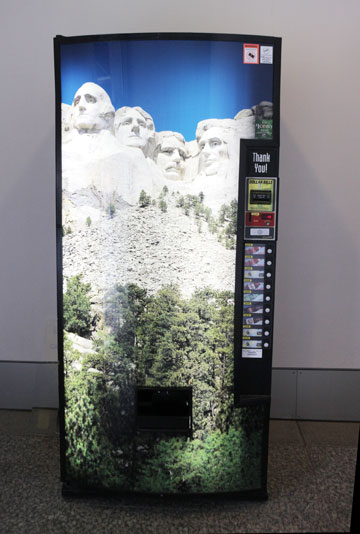 Ok, not really. But thirsty visitors can get a refreshing water from this interesting dispenser. The real entrance is below: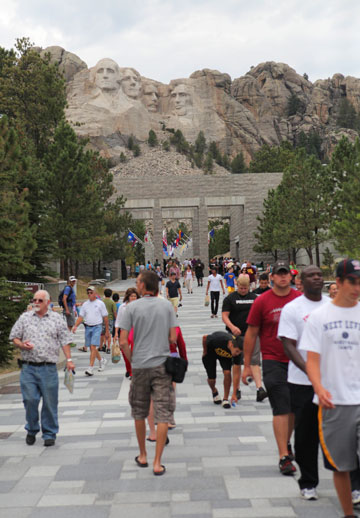 Meet George, Thomas, Theodore, and good ole Abe. Incredible.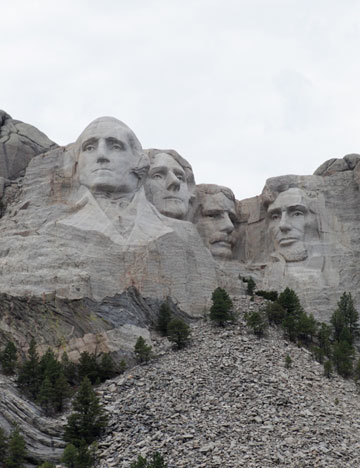 Ace wrote a postcard to her parents. On the front was a photo of our friend George. Very similar to this one: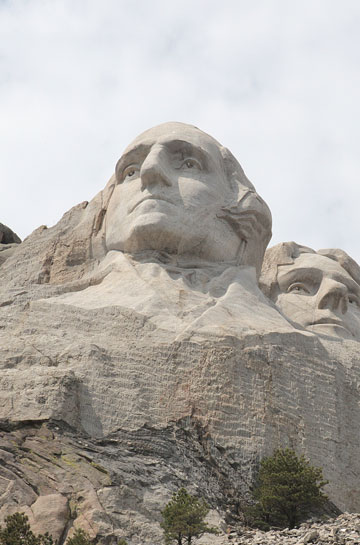 "Mom … Dad ….
George took me out last night. I think he may be the one. Things started out a little rocky, granite, but I think I have him slated into my future. Can't wait for you all to meet!
Love, Ace"
Crafty Ace, crafty. Though your relationship may get a little sedentary, at least we know it was  built on some tough sediment. That's my sentiment.
Have any geology jokes? (Obviously I don't.)
My travel buddy, Kim.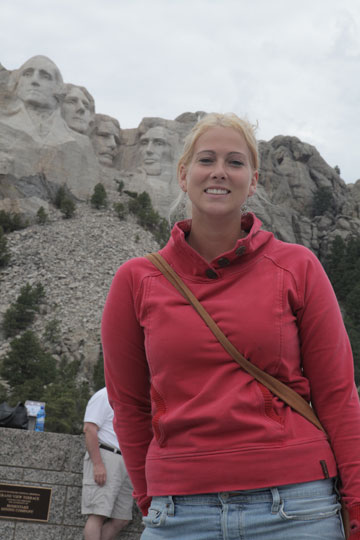 And travel bubba, Willie.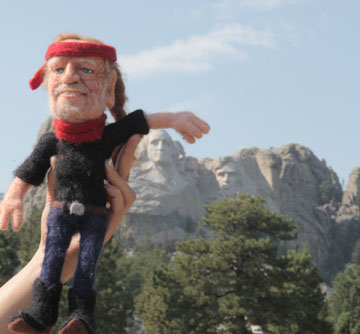 And of course, Ace, showing off her finely chiseled features.