Call me bewildered, bamboozled, and flat-out flummoxed!
Carol sent me a little word quiz this morning that left me scratching my noggin.
She hinted that the answer was one that should come easily to any true-blue farmgirl,
but the fact is …
it had us both hoodwinked.
So, let's see if you can guess:
What English plural word does not contain any of the same letters as its singular equivalent?
Think on it as you ponder my lush pasture below, and then meander down the page to find the answer.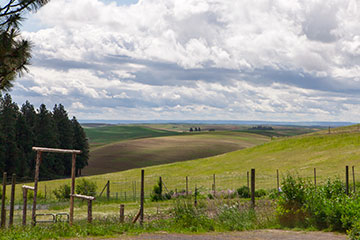 Here she is (or, rather, here they are) …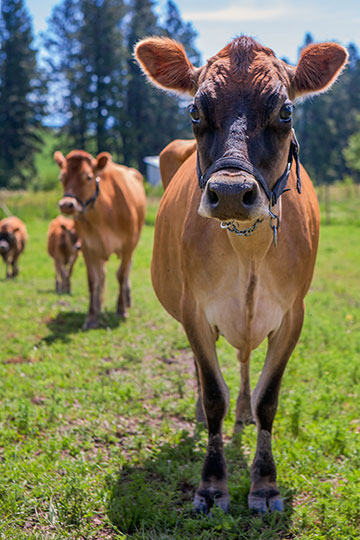 But, hold on—the word we're looking for isn't cows,
nor is it cattle, bulls, heifers,
or moo-moos.
It's kine.
Yep, kine. Rhymes with mine. Fine. Dine?
It's an Old English word whose modern equivalent is "cows."
True enough, it does not contain any of the same letters as its singular equivalent, which, in the old days, was "cu."
What will Nicker Doodles (hubby) say when I tell him tomorrow (in an olde English accent), "Our kine are fine." Maybe he'll say, "And how's that CU(-tie pie) Sally O'Malley doing in the eighth month of her bovine pregnancy?"