One of our aunties attended college in New York City. When we were babies, she gave us a book all about the city. It was part of a whole series of children's books about different cities across the world. We LOVE our NYC book.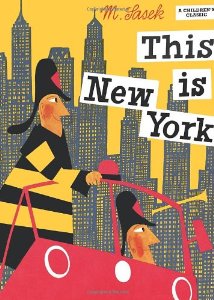 We took it with us so we could visit some of the places illustrated in our book.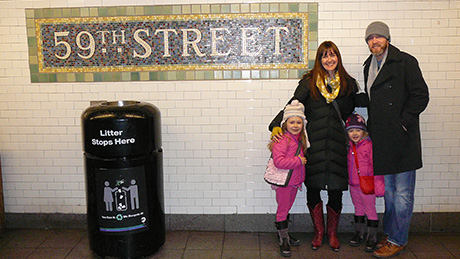 We caught the subway at 59th Street and Lexington down to 33rd Street and Park Avenue. Then we took the longest elevator ride we've ever been on …
to the top of the world! Or rather, the top of the Empire State Building.
You know you're an Idaho girl when the people around you complain because it started to snow and "ruin" the view. But all we could think about was how cool it was to be up that high and have it ALSO snow on us!!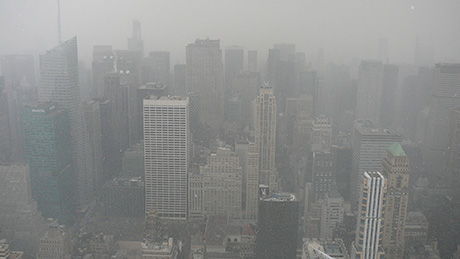 Beautiful snowy city!!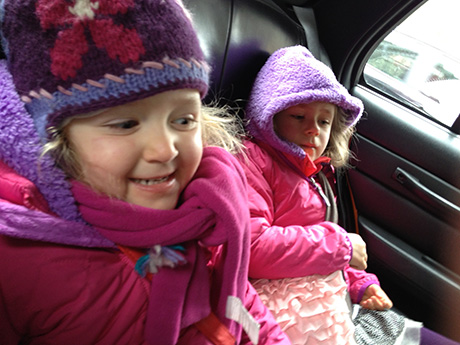 The next day, we took a taxi cab to 79th Street and Central Park West. Sorry for the blurry photograph. A cab ride in the city might be more exciting than a roller coaster.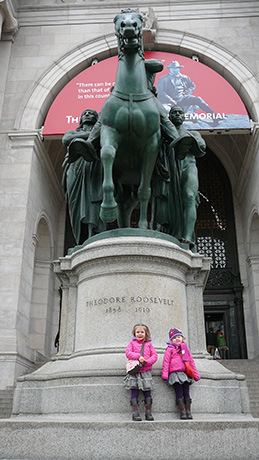 The New York City Museum of Natural History was awesome.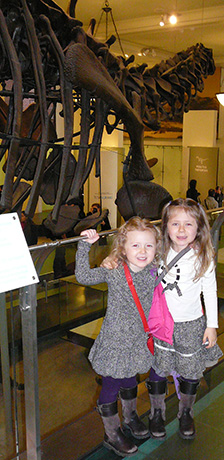 We spent hours running from exhibit to exhibit. I am learning about dinosaurs in school, so the TRex was my favorite. The life-size humpback whale was also awesome.
Then we wandered back to our hotel room for some Patsy's Pizza and a good night's rest for another day in the city.