We got to see what NannyJane, Mom, and Dad do when they come to the city!!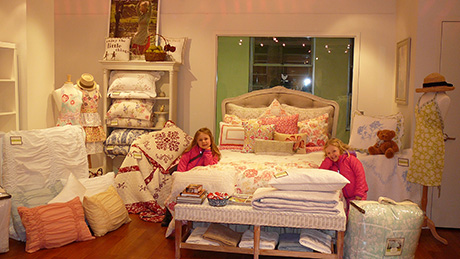 This is the showroom where we display samples of what we'd like to sell next season. My favorite comforter was the one on this bed.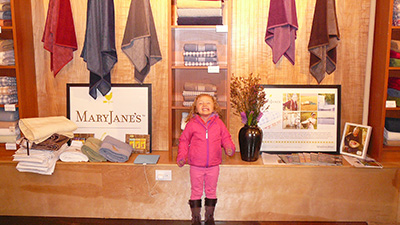 Mia thought it was pretty cool that there was a picture of Mom and NannyJane. It was fun for us to get to see all the crew that works so hard to make it all happen. Mom says we're pretty lucky to work with such an awesome bunch … and I agree!