On our last two days in the city, we got to what all girls gotta do, a little shopping!! We had saved up our chore and birthday money so we could visit the biggest toy store in the world, FAO Schwarz. It was crazy!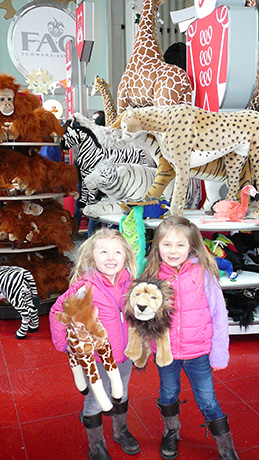 We had the hardest time deciding what to pick … but the life-size piano was pretty cool, and Mom says one of her favorite movies from a real long time ago was filmed there—the movie Big with Tom Hanks. I certainly wasn't around that long ago.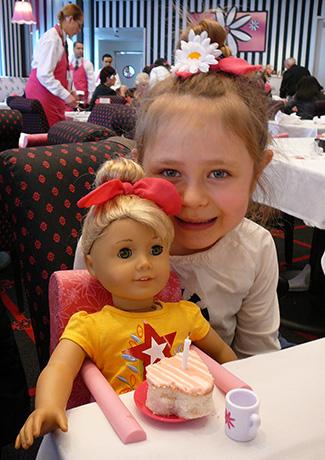 On our last day in the city, we had lunch at the American Girl store with my doll, Lanie, and Mia's doll, McKenna. I'd been looking forward to this day for months! McKenna and Lanie got their hair done at the American Girl Salon first, then off to lunch we went. The waiters wore pink aprons and even served our dolls their own miniature lunches.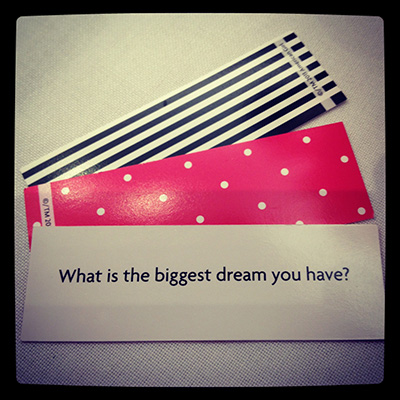 On each table, they had a little box filled with questions to ask each other while we waited for each course. We took turns asking with Mom's help, and when I pulled this one out of the box and asked Mom, she looked like she was going to start crying. Silly Mom! Her answer, "I'm living it." I guess she had as much fun on this adventure to the city as we did.