Word quiz time!
I stumbled across an old favorite poem, "Rice Pudding," by A.A. Milne (of Winnie the Pooh fame), and the following lines inspired me to craft this, er, cantankerous little quiz:
"What is the matter with Mary Jane?
She's crying with all her might and main,
And she won't eat her dinner—rice pudding again—
What is the matter with Mary Jane?"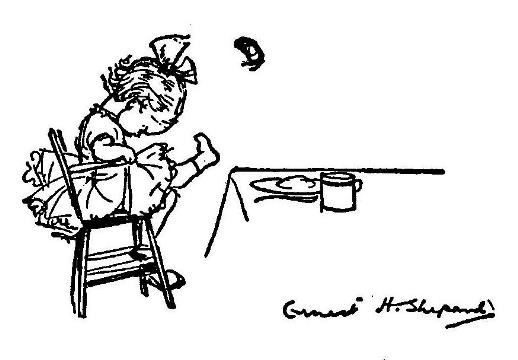 Giggle.
So, with Milne's Mary Jane in mind, match the terms below with their meanings, listed further below. But don't click on "read more" until you're ready for the answers.
I'll give you one hint: all of the words are nouns that refer to people with certain, shall we say … unsavory dispositions.
WORDS:
1. blatherskite
2. snollygoster
3. makebate
4. mumpsimus
5. kibitzer
6. mullygrubber
7. fabulist
MEANINGS:
A. a grump
B. someone who incites quarrels
C. a person given to voluble, empty talk
D. a clever, unscrupulous person
E. a liar
F. a giver of uninvited or unwanted advice, or someone who jokes, chitchats, or makes wisecracks
G. someone who holds stubbornly to a viewpoint in spite of clear evidence that it's wrong
ANSWERS:
1. C
2. D
3. B
4. G
5. F
6. A
7. E
P.S. This MaryJane actually loves rice pudding!