When it comes to apostrophes, "it" is probably the most misused, misunderstood, but ironically, simple usage in the English language.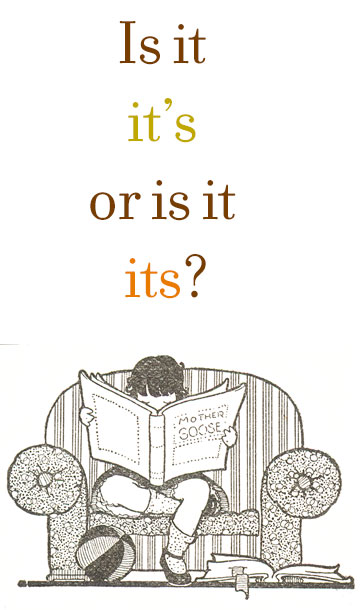 In a nutshell … only use an apostrophe with "it" when it's contracting "it is" to one word, "it's" …
see, it's simple (it IS simple)! Its usage (no apostrophe) is only confusing when you remember that the apostrophe, in other instances, is a way to signify possession: "She's very good at punctuation." Or "He's a good speller." But, when you're talking "it," the apostrophe never shows possession: "I love my new truck. Its truck bed is just the size I need."
So, when in doubt, just see if you would use "is" in your sentence (following "it") if you're trying to use it's or its. If you can use an "is," then use an apostrophe. If not, you can't. It's downright easy to remember its proper usage.