Welcome New Sisters! (click for current roster)
Merit Badge Awardees (click for latest awards)
My featured Merit Badge Awardee of the Week is … Sarah Hall!!!
Sarah Hall (mrssarahhall, #5223) has received a certificate of achievement in Make it Easy for earning a Beginner, Intermediate, and Expert Level Carp-hen-try Merit Badge!
"I did this badge a bit out of order, but having completed all steps, I am ready to apply for my badge. I have painted the entire interior of our home, aside from one room now, but for the Beginner level, I am submitting my entryway/stairwell project. I painted all of the walls in this area, which was rather challenging with the high ceilings over the incline of the stairs.
I think this came out great! I absolutely love the paint color and gallery walls on either side of the stairway.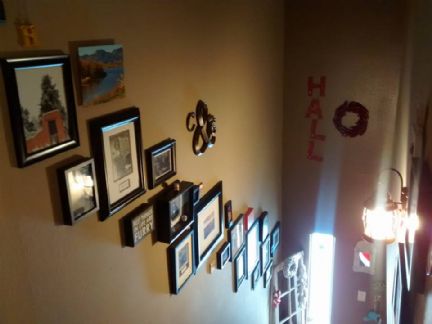 I earned the Intermediate badge by remodeling my craft room. I painted this room, built and refinished almost all of the furniture in it (just yesterday, I built the center desk with some help from my husband), and created a very functional space to work in.
It love it! I am still working on a few finishing touches, but I am extremely happy with the result. I have been working on this for years, but finally started the full makeover about two weeks ago. I feel proud of all of the hard work that went into this project!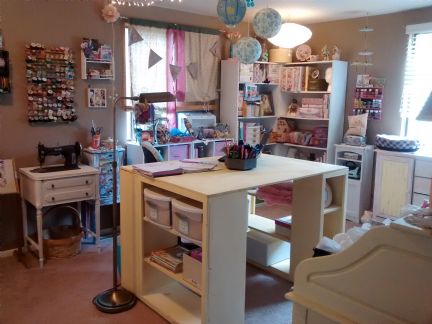 This was the first "carphentry" badge project I did (my husband and I actually did this together), but it best fits the advanced requirements. We completed our "beachy grilling shack" when we first moved into our house several years back.
I love how this came out. It is a wonderful place to hang out most of the year. We tried to bring the feeling of the islands we visited on our honeymoon to Colorado with this. We often have dinner out on the bar top, and we built "pop ins" which go into the window openings in the winter."