Much to my vicarious delight, vacation and work commitments recently took Alyson Oüten to Europe for a month; from Spain to Portugal to Italy and Israel. (If you read my magazine or CLUCK newsletter, you're already familiar with Alyson.)
For some of my Geography Journal entries she'll take you to each of those stops (and more), but today she begins with her business trip to Italy where her travels spanned from Milan to Rome … and from pizza to Puttanesca.
Take it from here. It's all yours, Aly!!!!!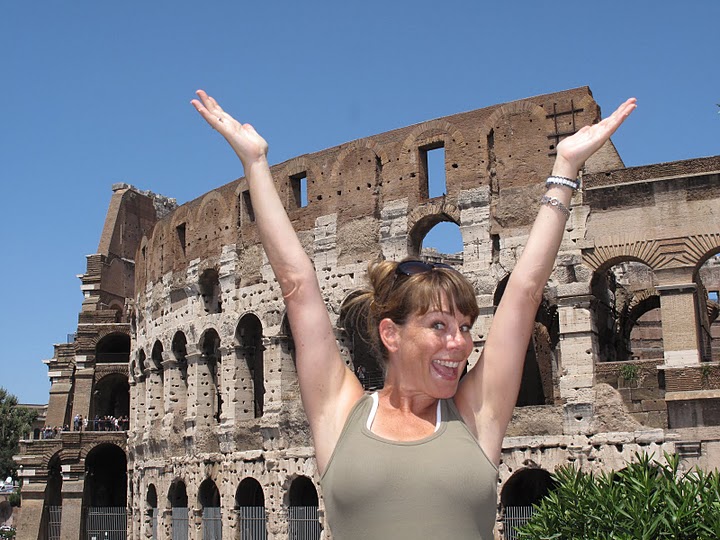 Often times our American version of Italian food is overly rich; the pastas wear too much sauce and the pizzas are burdened by a glut of ingredients. In reality, Italian cuisine can be quite delicate.
My favorite meals are nearly always those served at little hole in the wall places like Osteria la Stirpe outside of Rome. However, my experience there was anything but typical.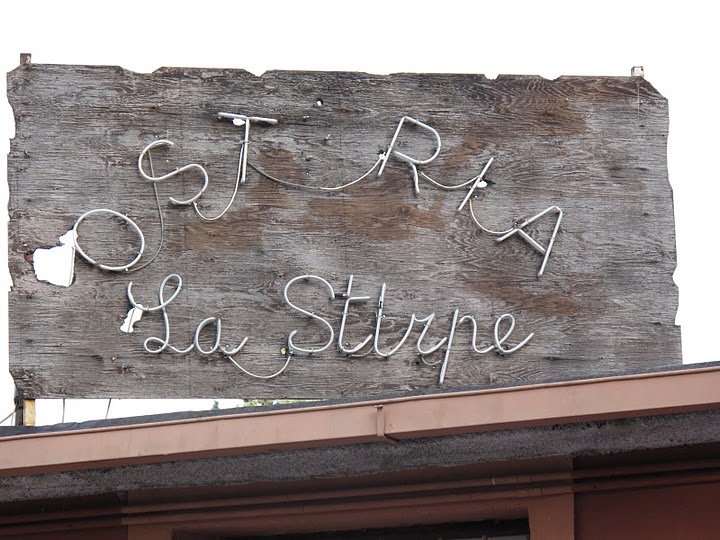 As I was checking into my hotel, I asked the front desk clerk about a restaurant that had been highly recommended to me by a friend. She asked what time I'd like to eat. Having already spent several weeks in Europe at this point, I'd adjusted to late night eating habits, but I was hungry and tired. I thought 7 O'clock seemed reasonable. The clerk agreed to call the restaurant (although she assured me reservations were unnecessary) and get a taxi for me.
When the taxi arrived, the driver spoke no English. While I told him I didn't speak Italian, he insisted on talking to me in Italian the entire drive … repeating sentences over and over thinking I would somehow suddenly learn Italian and a fluent conversation would ensue. It did not.
This language barrier made our brief drive seem long … and, to my surprise, so did the fare! I was charged €24 for a three-mile taxi ride and he didn't accept credit cards!
It had been a few days since I'd checked by cash reserves and I only had €34 … that left €10 remaining after the taxi ride. I didn't know if the restaurant accepted cards and I now had no way to pay for a ride back to the hotel.
It was only after the taxi driver had driven away did I realize the restaurant … was closed! It didn't open for another hour and a half! Hey … thanks hotel clerk for making that call for me.
The restaurant is in a very industrial area … there was nothing around it, nowhere for me to walk, no one for me to call.
As I stood in the parking lot, turning circles and looking forlorn, someone whistled and shouted "chica!" It was a crusty old fella sitting at a table outside the restaurant; he spoke as much English as my cab driver. After several minutes of failed conversation, I downloaded a language translator application (app) on my iPhone and started typing out my questions to him. His name was Enzo, he was a truck driver … and I don't think he'd seen an iPhone before in his life!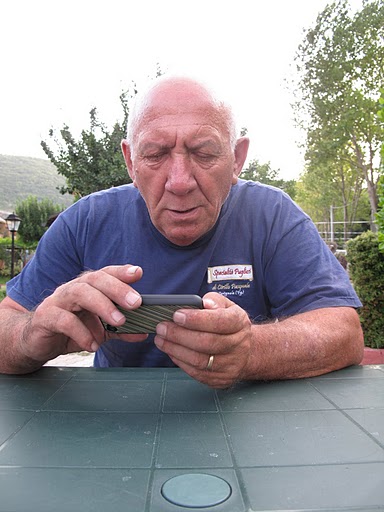 A while later, the chef arrived … one of those lived-hard, handsome-ish guys who looks like a chef. He spoke a tiny bit of English, but not much. Through those wonderfully expressive Italian gestures, I got the message that I should relax and everything would be just fine.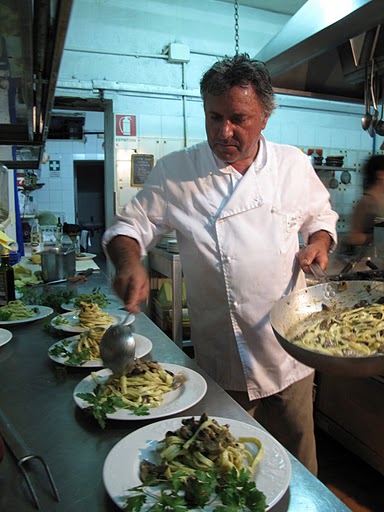 There was no menu, there was no waitress announcing the specials of the day, there was no chalkboard featuring the day's fare, but food magically and endlessly started arriving at the table that I now shared with my new friend Enzo.
Perfectly grilled eggplant and zucchini, followed by two different types of salami and something that looked like raw bacon. Then a delicious salad with a delicate dressing was placed in front of me, followed by the most incredible pasta with mushrooms that I have since tried to replicate (below).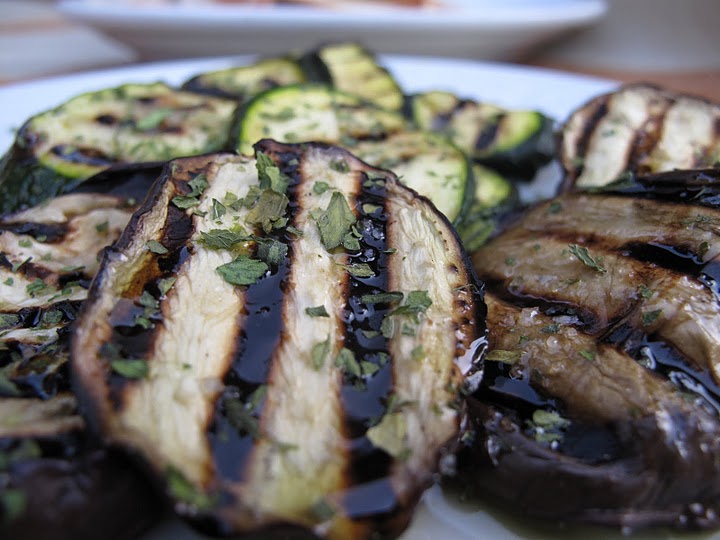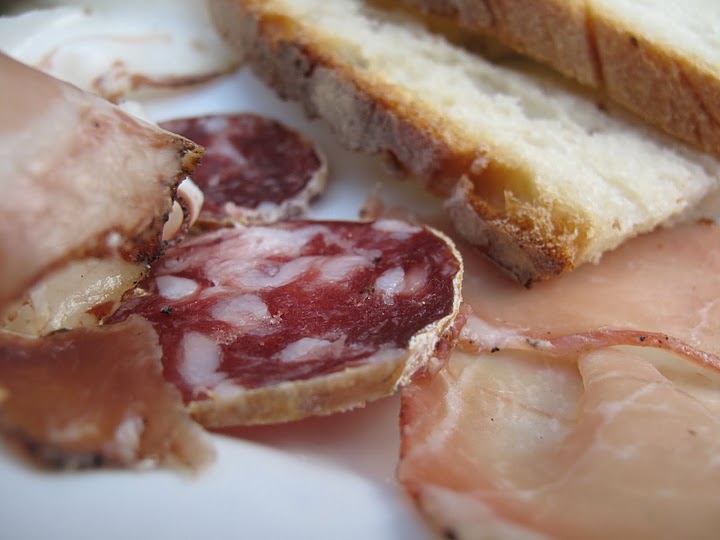 Earlier in the evening the chef lit several logs in the outside fireplace and now used indirect heat to barbecue the meat course. He cooked one plate's worth of meat at a time. While the lamb, bacon, beef steak and pork sausage sizzled, he walked to his garden to pick the appropriate garnish for each plate; mint, rosemary, or, in my case, berries and strangely sweet grapes.
(See more of Alyson's photos of Italy after the recipe.)
CREAMY MUSHROOM PASTA
PREP TIME: 10 MINUTES
COOK TIME: 20 MINUTES
MAKES: 4 SERVINGS
8 cups fresh mushrooms (1 lb)(Try wild mushrooms like porcini, morels or shiitake.)
1 cup dry white wine
1 cup whipping cream
1½ t dried tarragon (or 3 T fresh)
1 cup green onions, thinly sliced
2 t fresh lemon juice
14 oz fettucini pasta
Harvest tarragon.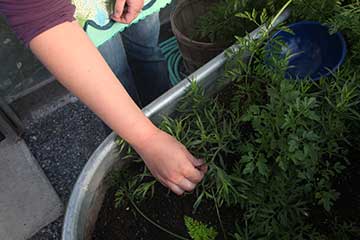 Chop fresh mushrooms.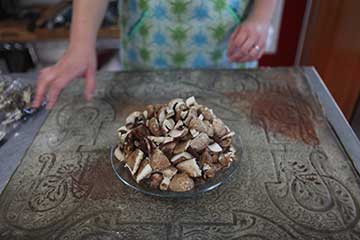 Put in large skillet.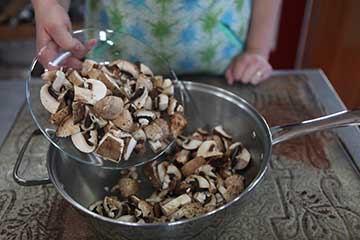 Combine wine and mushrooms in heavy large skillet. Boil until wine is reduced by half, about 2 minutes.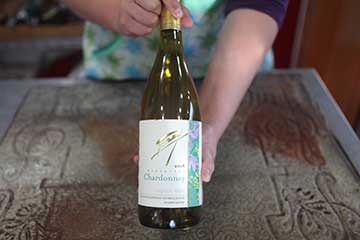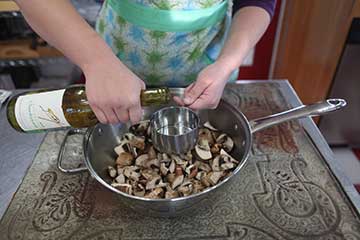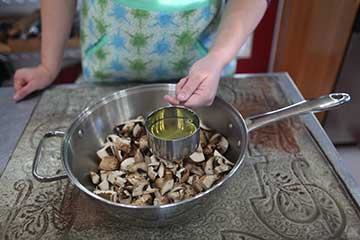 Simmer about 10 minutes more or until sauce is thick enough to coat spoon.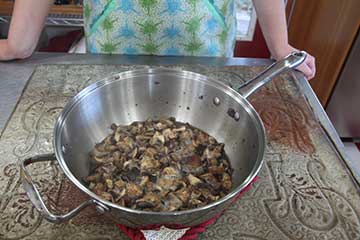 Meanwhile, cook one package pasta. (We used gluten-free brown rice pasta. Delicious and turned out perfectly al dente.)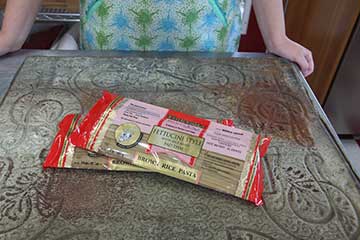 Add cream and tarragon to sauce.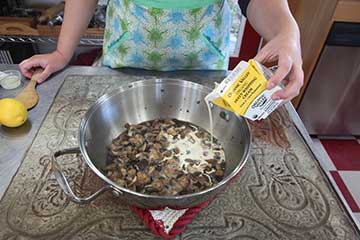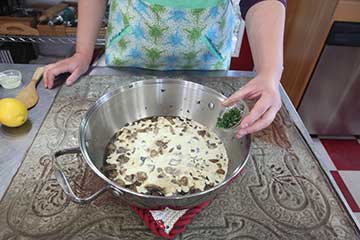 Mix in green onions and lemon juice. Season with salt.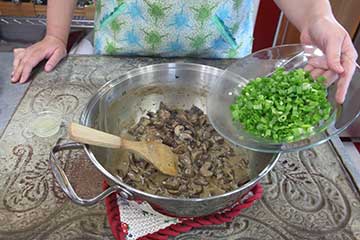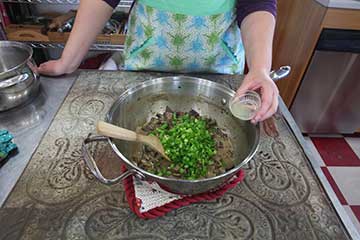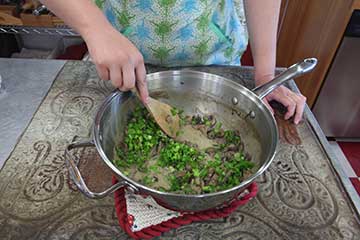 Drain pasta.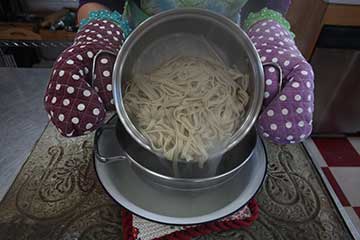 Plate.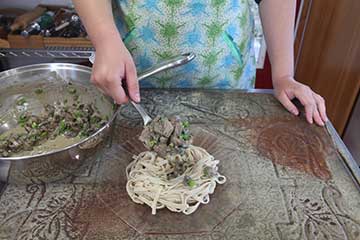 Pour yourself a little glass of wine.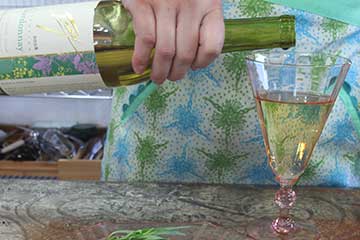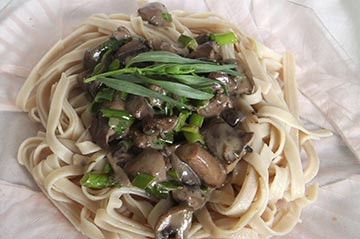 And here's dessert.