"It was on a summer's evening
The air was still and calm
I drove out to the highway
Where a traveler's soul belongs …"
So begins singer Patty Larkin's ode to "The Road," and it makes me wonder: are you overcome with …
… wanderlust sometimes? Does the highway call to you?
Just around the next bend …
Over the horizon …
Across the fence …
There are so many fascinating destinations out there, and in the doldrums of midwinter, any place can look better than where you're sitting right now. But even if you don't have the time or money to jet-set off to greener pastures, I know a way to satisfy the urge. The trick? A mental migration. A virtual vacation—where would you love to go today?
Your ticket to paradise can be found at Google Earth. Have you heard of it? It's a free computer software program that lets you "fly" to practically any place on the planet. You start out hovering above the globe, and when you type in your destination, you ZOOM down at an exhilarating clip to land in the location of your choice.
Pretty nifty!
Once you land, you can see detailed aerial photos, satellite images, and on-the-ground photos of the area. The best part, though, is that in many places, you can actually dive right into the landscape and explore the images in 3-D, including streets, buildings, and terrain. Google Earth is an awesome tool for getting directions, too … in case, like me, you're a bit, well, directionally challenged.
Starting out on your whirlwind tour of the world is easy—and it's FREE. Head to the website and download the latest version of the software to your computer. Within minutes, you'll have the world at your fingertips (plus the moon, stars, and Mars!). There are tons of features on the program, but don't let them intimidate you. Your journey can begin by simply typing in a destination. Use the compass image in the upper right-hand corner of the map to navigate or tilt your view of the Earth's surface.
For more in-depth adventuring, check out the tutorials page to get help with navigating, searching, touring, adding your own placemarks, and more.
Itching to see the Eiffel Tower?
Go for it.
A beach on the Bahamas?
Why not?

From Yellowstone …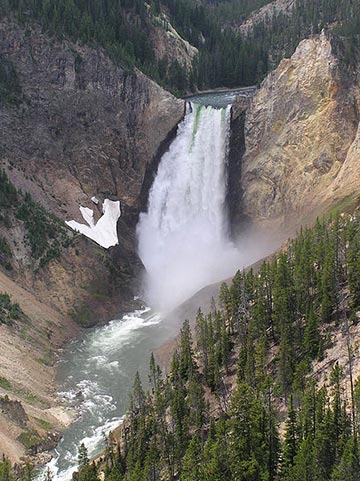 … to Yemen, you're there NOW!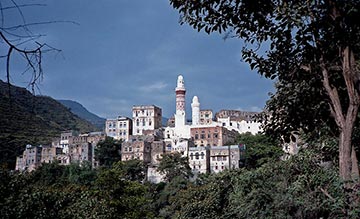 How about Lake Nahuel Huapi in the Río Negro Province of Argentina?