My kindergarten class spent an afternoon coloring our plans for the future. From firefighter, THE cashier, to football player… My classmates and I chose what we'd like to be when we grow up.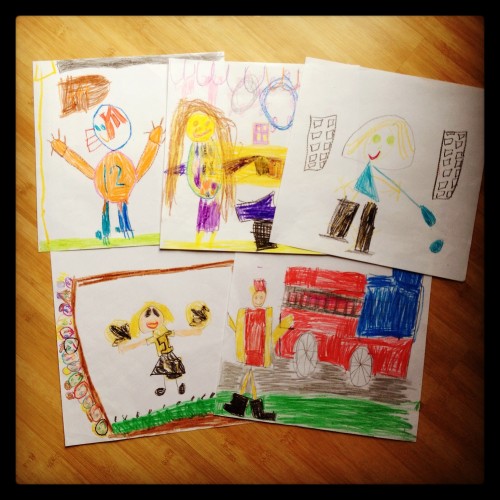 And my mom and a classmate's grandmother made our artwork into this beautiful quilt!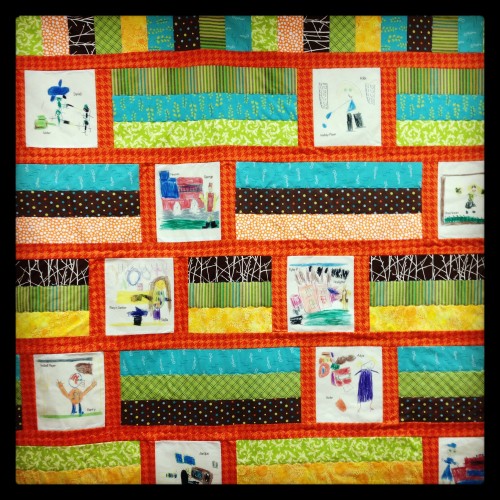 Each class does an art project that gets auctioned off at our annual school fund-raising auction. The art projects are usually some of our highest bids and this one went for $1,600.00!