Log cabins with swings …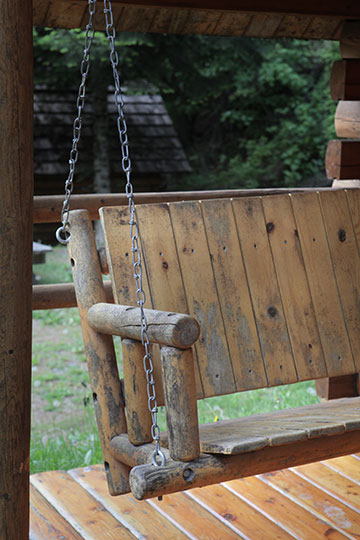 time spent with friends …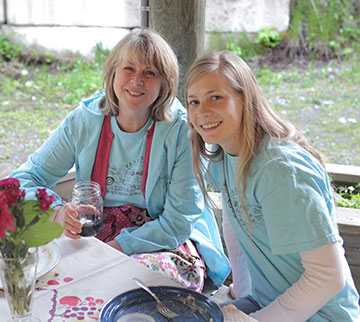 putting puzzles together …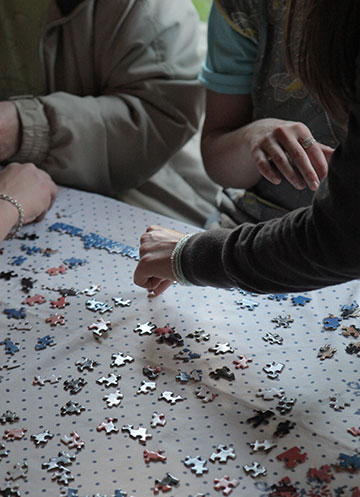 eggs cooking over the campfire …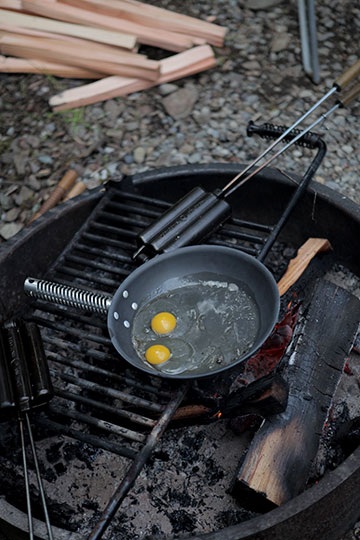 and a little glampin' appetizer in between … 
These are a few of my favorite things.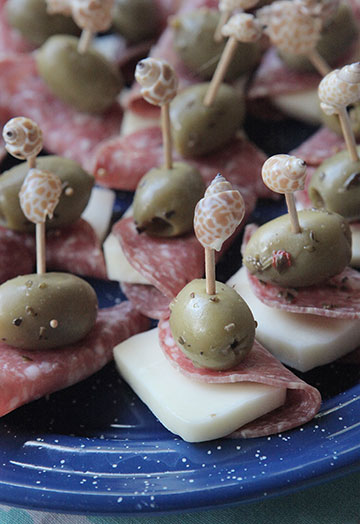 Especially Meg's oh-so-delicious Farmgirl Caviar, a fantastic potluck dish.
It's easy, beautiful, and the darlin' of any potluck.
Farmgirl Caviar
2 15-oz cans black beans
1 15-oz can corn
2 2.25-oz cans sliced olives
juice of 1 lime
1 large handful cilantro, diced
1 large mango, diced
1 yellow pepper, diced
1 orange pepper, diced
1 small red onion, diced
2 large handfuls cherry tomatoes, halved
2 avocados, diced
Mix together and serve with tortilla chips.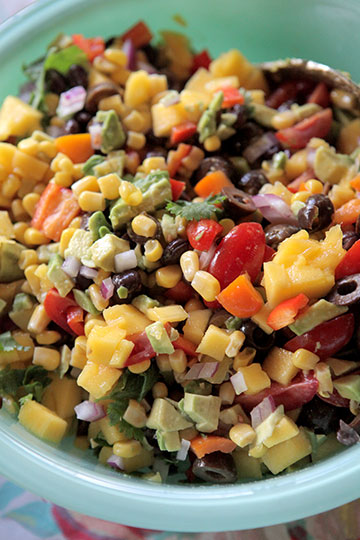 More photos of our trip to Coeur d'Alene for National Glamping Weekend to come! Stay tuned.