Arriving in Lindsborg, Kansas (Little Sweden, USA), after driving through my previous hometown of Emporia, we were greeted by Dala horses on every corner.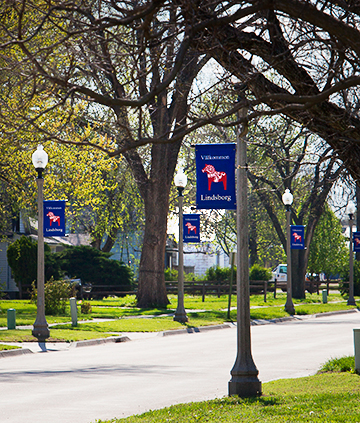 A popular symbol of Sweden, this herd of Dala horses were cast in large fiberglass forms and are hand-painted by local artists. Each is publicly displayed and has a distinctive pun-filled name.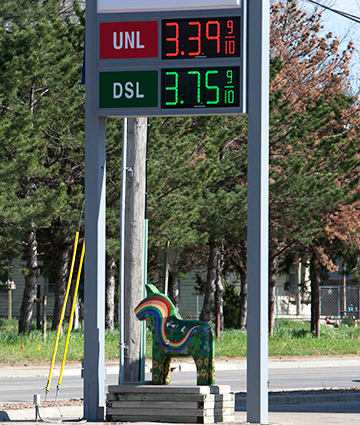 The Dala below isn't part of the herd, but shows the traditional design of the Dala horse. Traditionally carved out of wood, the red Dala horse, popularized in Sweden in the early 19th century, was a toy for children.
After a cheerful nicker and a long neigh, we arrived at the Swedish Country Inn B&B. A quaint little bed and breakfast with a sauna, imported furniture in each room, and a fantastic breakfast spread! The next morning, we were treated to pickled herring, Swedish meatballs, assorted meats, cheese, pancakes, and lingonberries.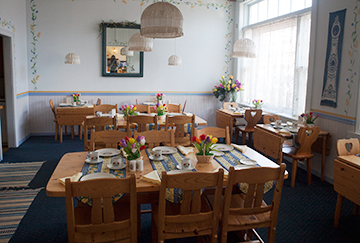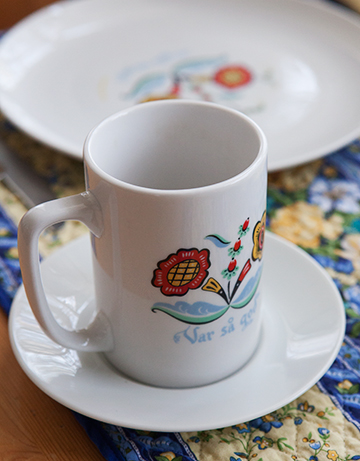 And there was Knäckebröd and pepparkakor. Ace knew what those were right away, as they were staples of her upbringing.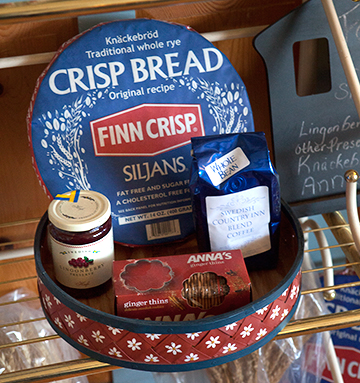 Mom and I enjoyed the heritage, but Ace, our foodie photographer, was in seventh heaven! Here she is in traditional garb handed down from her family.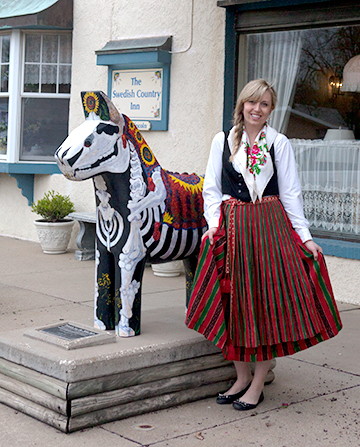 But wait! I'm getting ahead of myself. That first night we settled in, unpacked our bags, and began preparing ourselves for a fabulous night of outside dining, at a Glampin' Farmgirls on the Loose event organized by chapter leader April Choate of Minnesota.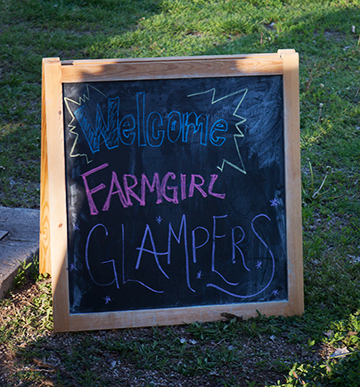 I had a special surprise waiting for me! My good friend, Mary, who I met when I lived in Kansas, came to spend the glamping weekend adventure with me. It was such a treat catching up with her!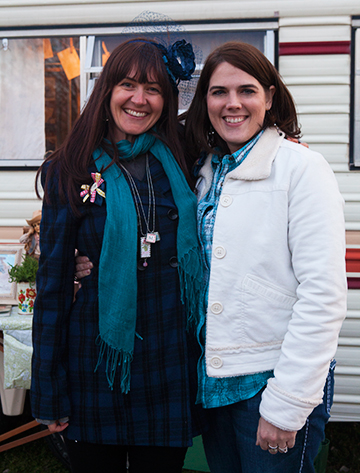 We arrived at the glamp-site to a delicious spread of potluck farmgirl fare. (They really out did themselves!)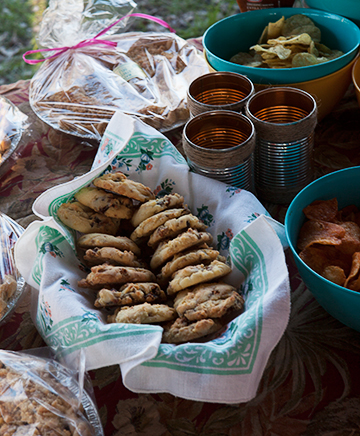 Including raspberry and peach pie from a local bakeshop!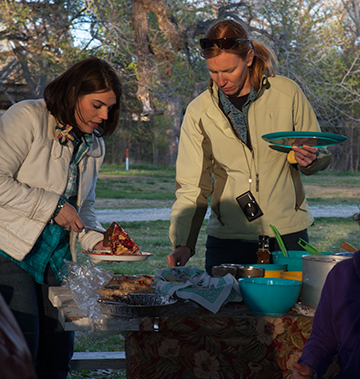 Lots of fabulous outfits …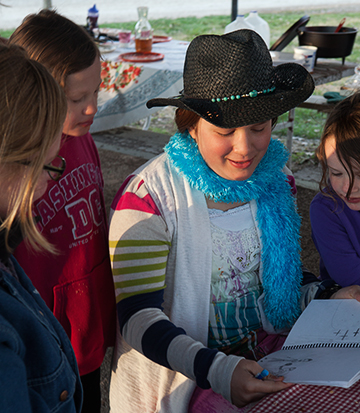 And super-cute homemade pins bearing the logo designed for just this event.
I know you're dying to see the trailers, and I'm just dying to show you! So, hold onto your hats ladies.
More fun is on the way when I take you through a tour of the glamp-mobiles that gathered together. Missouri, Texas, Minnesota, S. Dakota, Kansas (of course), and Oklahoma were represented in the finest of glampin' regalia.