"Does the hitch come with the truck?"
Glampin' Jane was fielding questions from a prospective buyer with a hankerin' to haggle.
"Yes, ma'am. The whole shebang," she assured.
"How about the seat covers?"
"You bet," Jane agreed. "The full monty."
"I'm gung-ho about going glamping in a pick-up truck," the customer confessed.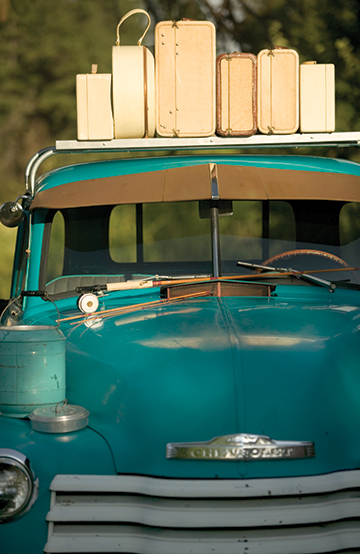 "Will you throw in that little luggage rack for a couple hundred more?"
This gal drove a hard bargain, but Jane was set to sell,
lock, stock, and barrel.
Jane extended her hand.
"It's a deal," she said. "Take 'em both, neck and crop."
Whoa …
Neck and crop?
That's right:
the whole enchilada,
nine yards,
ball of wax ……….
The origin of this uncommonly uttered phrase is sketchy, but most say it had something to do with a horse (or maybe a rider) taking a spill.
I would have guessed it had something to do with a chicken.
Featherbrain!
In any case, "neck and crop" has come to mean completely, wholly, altogether, and at once.
Done!