Do you ever just lay back, stare at the clouds … and take a moment out of the day? I did, and I wondered where this cloud wandered whilst it was whispering its whimsical story …
Are these clouds cumulus, stratus, cirrus, or
nimbus? Oh I should just shush and enjoy. But WAIT, my cloud is smiling at me.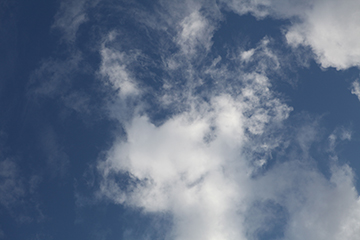 Wow. A cloud dragon. With claws AND wings.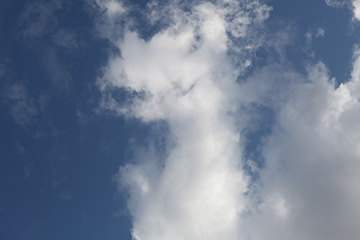 It's Puff! Puff IS a cloud. And it was because of my post from yesterday written by my niece's husband, Ron: Finding Peace at MaryJanesFarm. That's why he had that song in his head. There's magic afoot.
Meditation, calm collection. Time slows to just a heartbeat and then PUFF. Magic.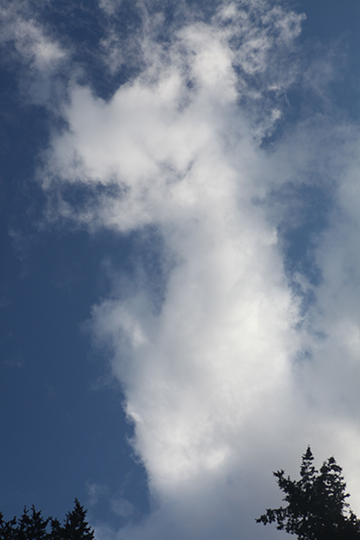 … and just like that *poof* my whimsical cloud flees. How outstanding was that? How whimsical was that? Um, that was like totally whimstanding! Bye puff, you were pretty magical.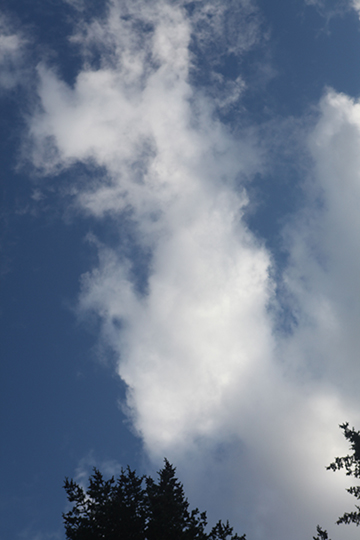 Whimstanding (adjective) A combination of the words whimsical and outstanding, meaning both remarkable and light, fanciful.
Come on Merriam-Webster, all the people who "believe in magic" are saying it, WHIMSTANDING.
Now I have another song in my head, "Do you believe in magic, in a young girl's heart? How the music can free her, whenever it starts. It's magic, it'll free your soul …
If you believe in magic, come along with me …"