Welcome New Sisters! (click for current roster)
Merit Badge Awardees (click for latest awards)
My featured Merit Badge Awardee of the Week is … Daizy Bailes!!!
Daizy Bailes (#1093) has received a certificate of achievement in Cleaning Up for earning a Beginner Level Recycling Merit Badge!
"I am in a rural area, so I take my recycling when I have to go to town for other reasons. My drop-off location for papers, plastic, and cardboard is about 45 miles away, so I have a bunch when I go. I have to send my glass to another city that my sister visits. Metal cans go to the local recycling center that takes only metal. I send aluminum cans to a bin that the animal shelter collects and sells for expenses like dog and cat food and vet supplies.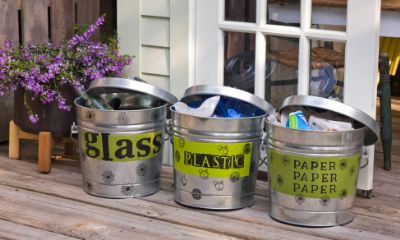 I try to repurpose all my glass jars with lids. They make great gift containers. I try to repurpose my papers and cardboard for fire starters in the fall and winter and for vegetable garden paths with mulch on top. Metal coffee cans with plastic lids hold kitchen & craft & bathroom items … also dog treats."