With headlines like "Rare Sightings!" and "Snowy Owls Seen As Far South As Oklahoma," I decided I wanted to find one. Popularized by Hedwig in the Harry Potter movies, snowy owls aren't complete strangers to my region, but this year's migration has been highly publicized. Taking a tip from a friend, I loaded my camera into my jeep and headed out. Only 15 minutes from my farm …
… there he was, sitting on a telephone pole. (Or she. Heavily "barred" and not entirely white, I had found either an immature male or female.)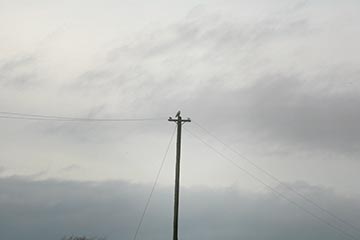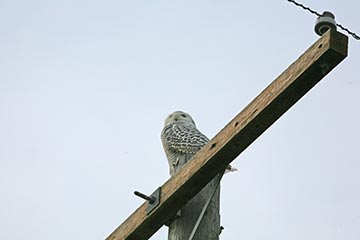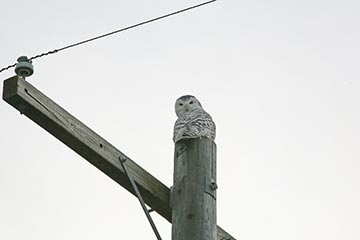 She took one look at me and with a wing span of about five feet, off she went.
My good friend, Brad Halter, an atmospheric scientist, who just returned home from Greenland and has volunteered here at the farm for the past 10+ years (when he isn't in the Arctic studying the Ozone layer), told me (as he was fussing in our winter greenhouse) that a bumper crop of arctic lemmings is the reason for the prodigious number of snowy owls in our region this winter. With an overabundance of food, the number of hatches that survived were substantial. Hence, their mass migration south to find food.
 That's when I decided the 15-minute drive back to my farm (and toward more snowy terrain) was also worth sharing.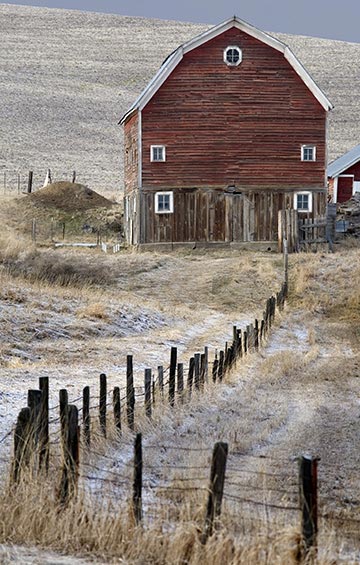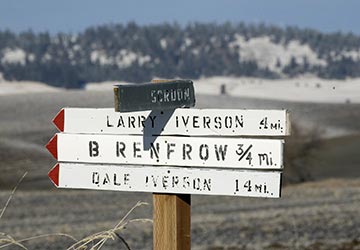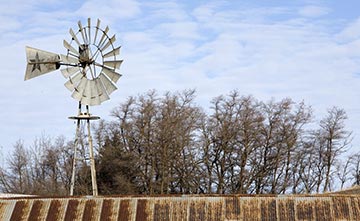 Snowy owls. Snowy horses.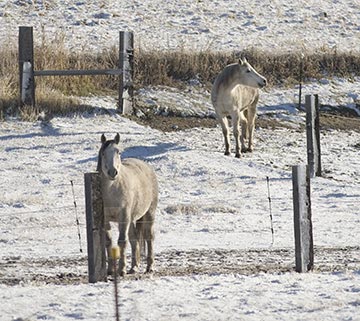 Snowy farmstead.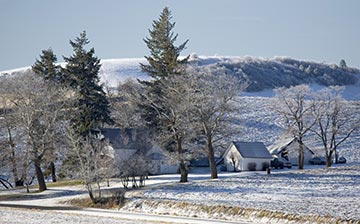 Our one-room schoolhouse where my father-in-law attended school is used now for weddings, square dances, and community gatherings. My husband, Nick, is the unofficial mayor of Blaine, a unofficial community that no longer exists, although we (my family and neighbors) own the schoolhouse officially as part of a legal association that my husband and I officiate. Volunteer work parties keep it in working condition.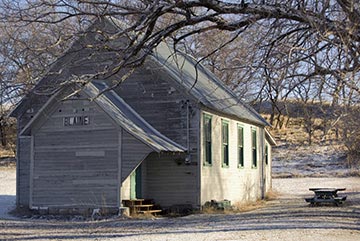 Tomorrow, I'll take you inside the church that is today's photo-of-the-day and treat you to more photos of my neighbors' homesteads. Tune in again tomorrow!