Last week, I shared two decked-out trailers that the ladies of Glampers on the Loose revamped and stayed in during our trip to South Dakota. How adorable was Shery's "Cabin in a Can" and Jennie's "Little Black Dress"? This week, we're sharing "Primitive," the "Holy Roller," and "The Bunkhouse."
Here's Michele's dreamboat, "Primitive."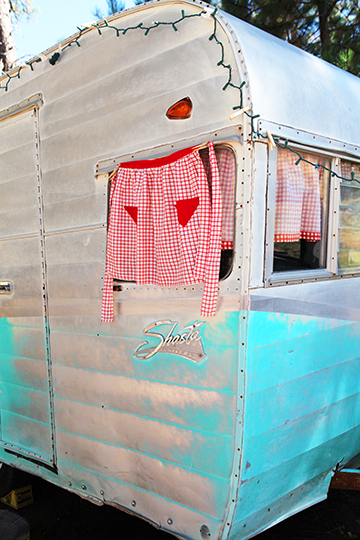 Just take a look at that vintage paint color. She said she was going to give it a new coat of paint but I love it just the way it is. Lovingly worn.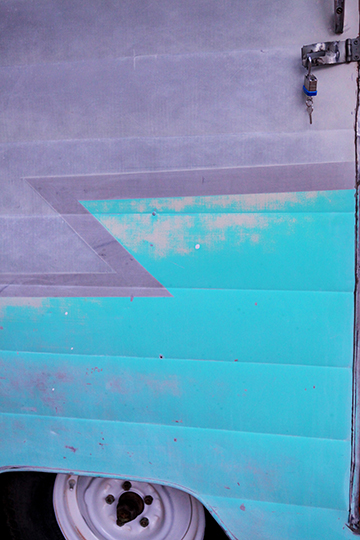 And inside … it's a harvest party!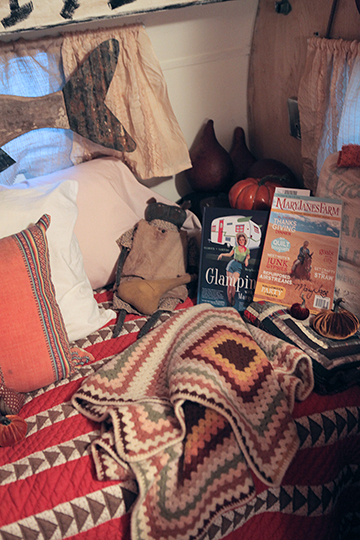 I'm falling for fall (and Michele's Prim style!).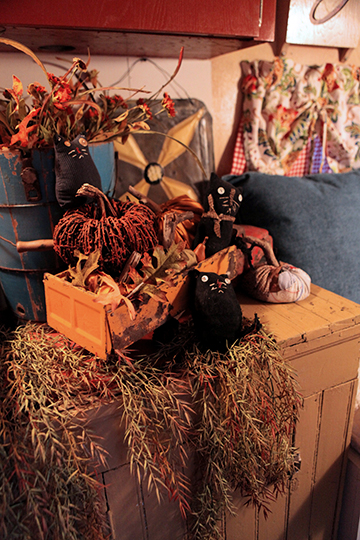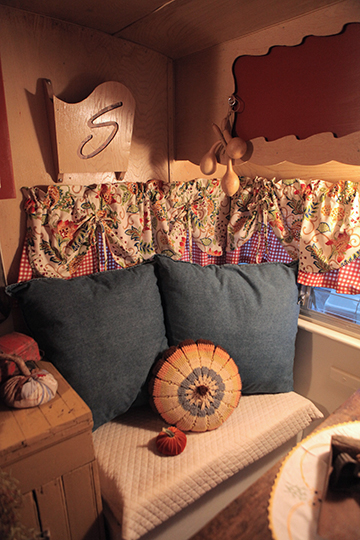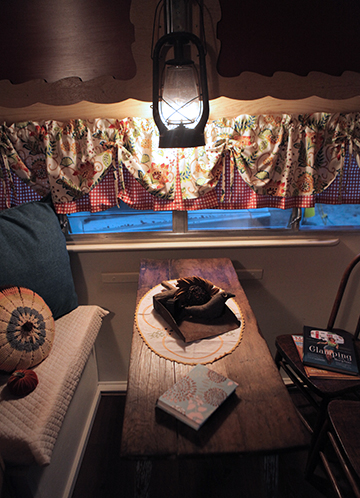 And her Farmgirl Sisterhood Certificate was hanging proudly on the wall. You rock, Michele!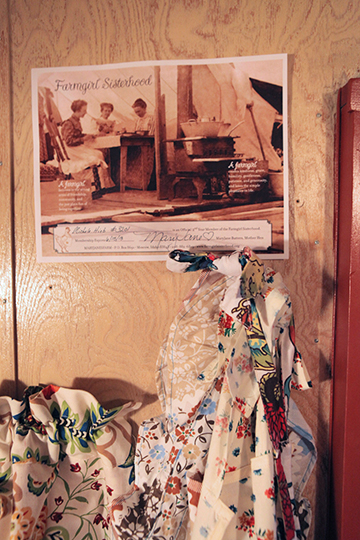 Feast your eyes on this next one … Donna's "Holy Roller"
pulled by a canary yellow Bonneville … named Donnaville!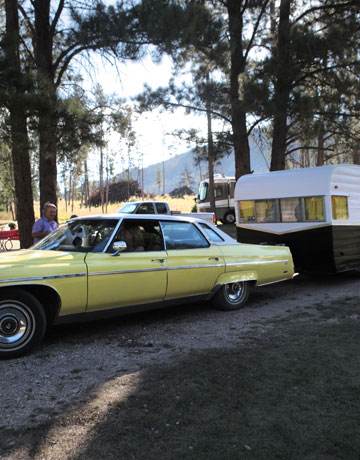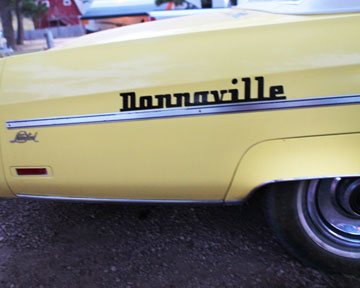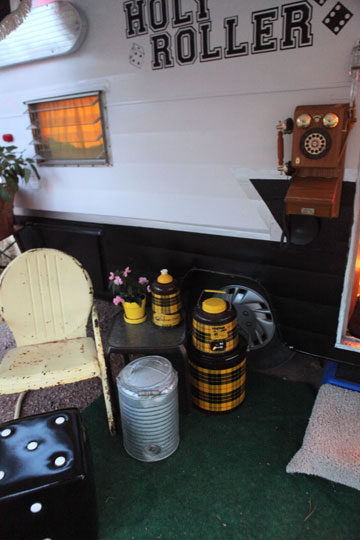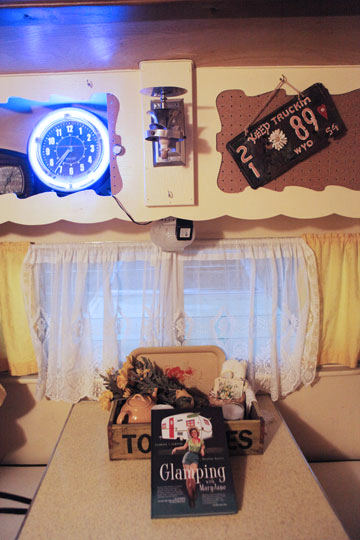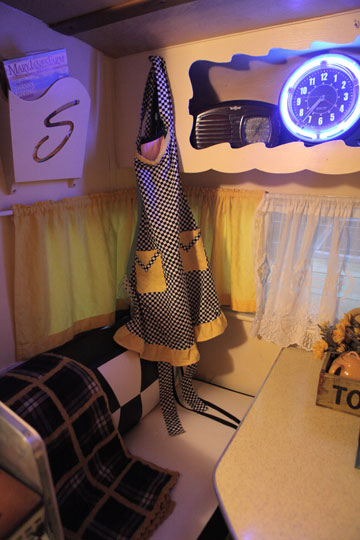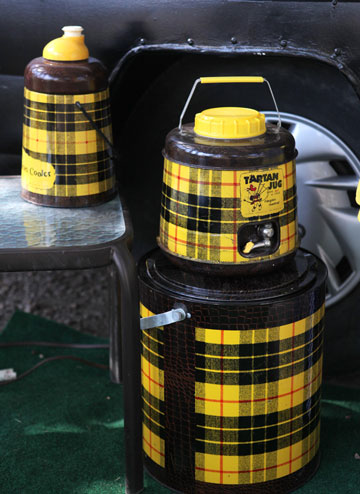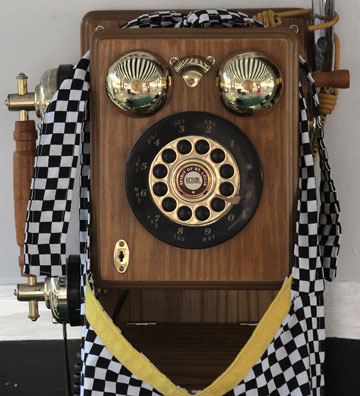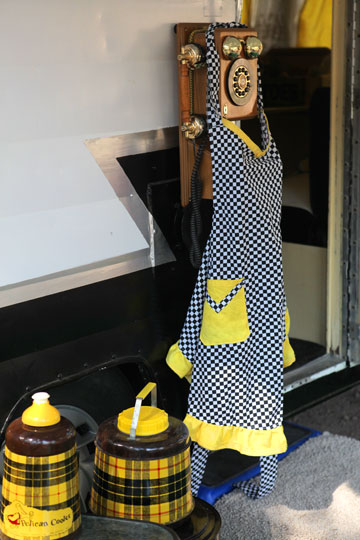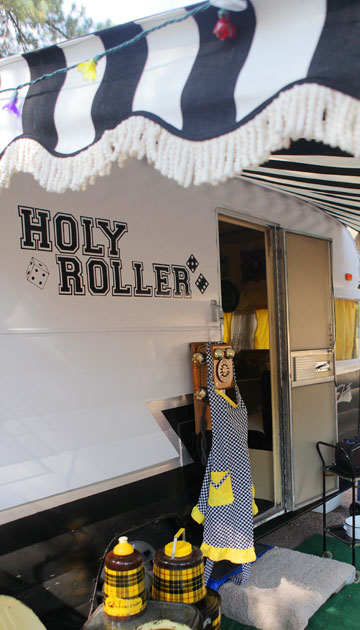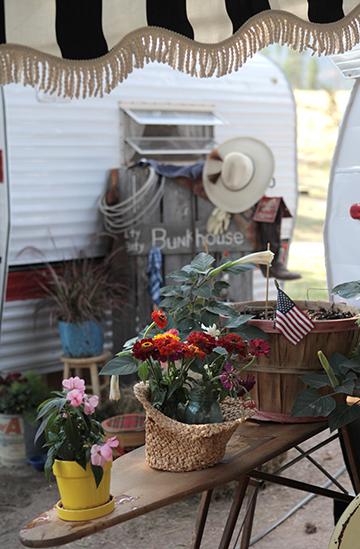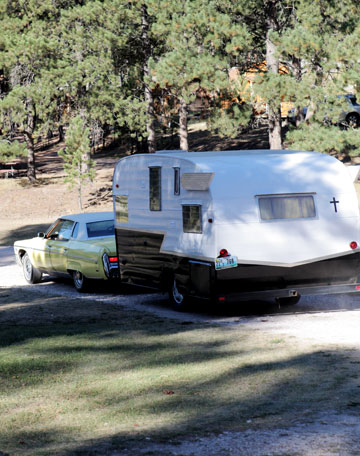 And I hope you're ready for this next one owned by Wyoming rancher, Anita, called "The Bunkhouse."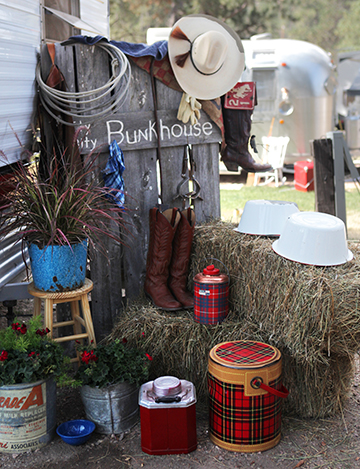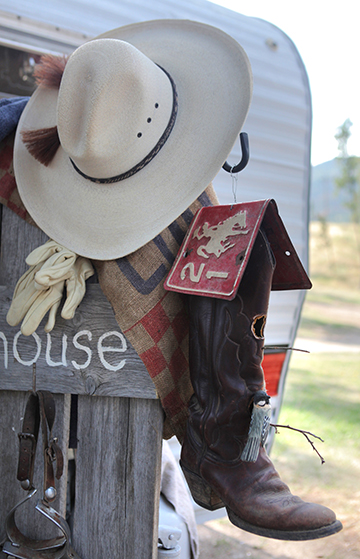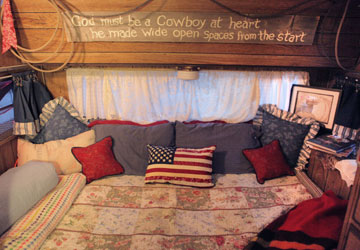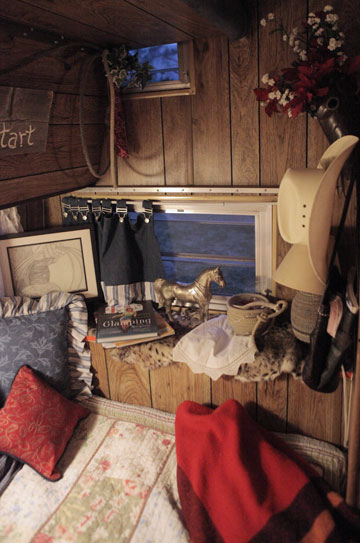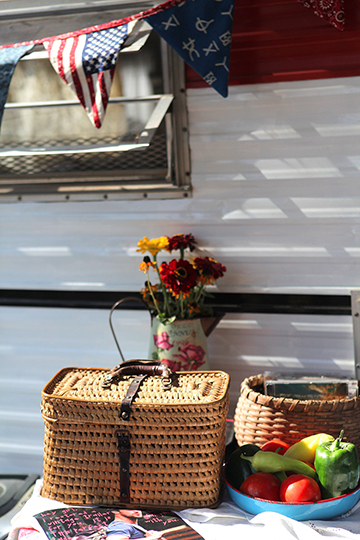 Below is a picture of our group taken after dinner on our last night together.
The next morning we headed home, taking with us a trailer-size load of delicious memories, enough to last a lifetime.