Thank you for dropping by my Raising Jane Journal to participate in my giveaways! We've chosen a winner for this giveaway already, but don't be afraid to leave a comment anyway. I love reading them.
In the Aug/Sept 2021 issue of MaryJanesFarm, "Dog Days of Summer" (on newsstands July 6), I led you here to my journal for a chance to win a beautiful FREE flour-sack towel imprinted with a Wild Bread illustration.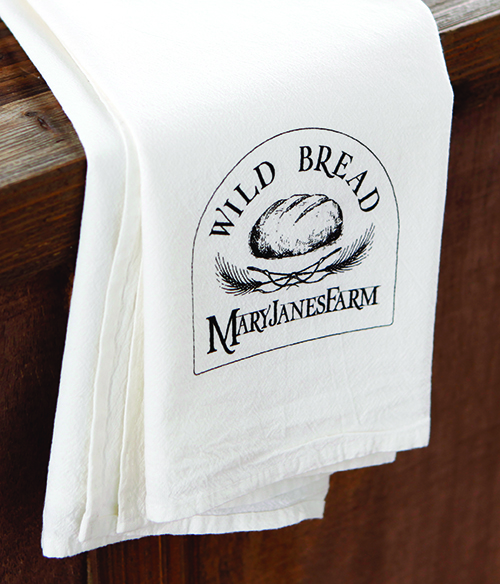 My book, Wild Bread, completely reinvents the concept of healthier-for-you, naturally fermented sourdough. My revolutionary fermentation technique demonstrates the use of eight different types of flours for each bread featured—everything from gluten-free brown-rice flour to quinoa to common white to heirloom whole wheat—for a whopping 295 recipes and 475 photographs. Pick up a copy at MaryJanesFarm.org.
For a chance to win a flour-sack towel, share with me something you love about my magazine or books or food or any of the products available on my website (have you discovered my Farmhouse Style décor items yet?) in the comments below. I'll toss your name into a hat and draw a lucky winner sometime soon.

Stay tuned for more magazine-related giveaways. If you're not yet a subscriber to my magazine, MaryJanesFarm, subscribe here for $19.95/year.