Ring, ring, ringaling. Winnie Nielsen? Are you there????
We noticed yesterday that you have more comments than anyone, well, except for me, and Miss Wilma's shipment of her Kentucky lovin' handmade white pillows arrived, and sooooooooooooo … we got to talking.
What if we sent four of the bestest of the bunch to Winnie as a way of thanking her, no, as a way of saying, YoU RoCK SisTaH!!!!! We love you. And we wish you sweet dreams.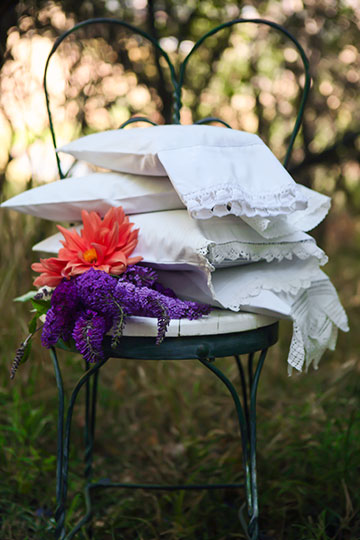 Miss Wilma scours the countryside for old feather mattresses. She brings them home and sterilizes the pure down feathers and then packs them back into the original ticking (cut into "piller" sizes), and then, and THEN, she makes pillowcases for them using old vintage dresses and handmade lace that she finds when out and about. They are exquisite. One of a kind. The stuff of sweet dreams. Winifred.