We made a new friend on our final-days-of-summer camping trip in the "smoky mountains." (Idaho has been plagued with wildfires these past few weeks.)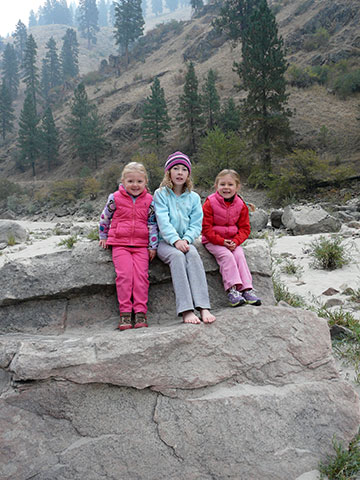 A serious game of hot lava ensued! Do you remember this one from childhood? The sand is hot lava, so over the rocks one must climb, never, ever touching the sand.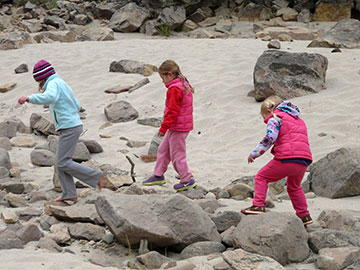 Snuggling next to my girls in the tent each night was nothing short of marvelous. That great big sigh a mother gives as she gazes up at the stars while listening to her babies asleep by her side was all mine. Life is good.
Officially happy Fall to you all!