I recently used up the last of the "herb cubes" in my freezer. Here's the recipe again—an oldie but a goodie!
Preserving herbs in oil is a quick and easy process that adds convenience to cooking and reduces waste. Whether you buy herbs from the market or you grow your own, it always seems like there comes a time when you have more than you need. Rather than let them sit in your fridge with the best intentions of using them before they spoil, try preserving them.
First, gather your ingredients …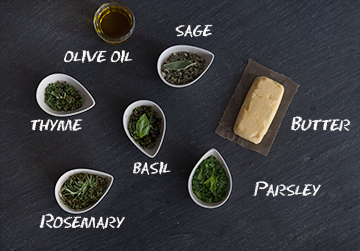 To properly preserve whole sprigs of hardy herbs like rosemary, sage, and thyme for later use, place a sprig in the bottom of a small jar and cover with olive oil, butter, or a combination of both.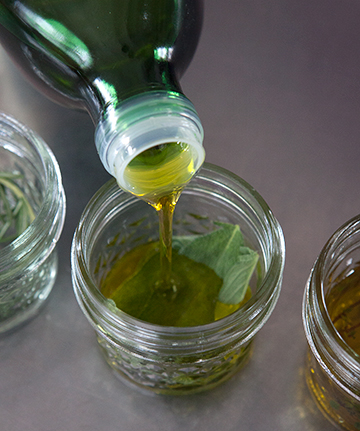 Place in the freezer and remove when ready to use.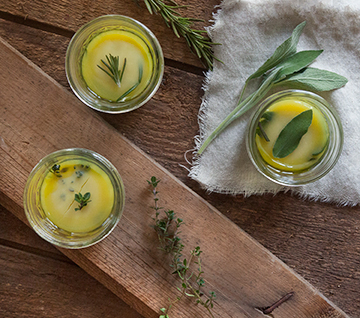 For convenient portions of minced herbs, mince any extra and fill ice cube trays about ¾ of the way full with herbs. For our cubes, we used parsley rosemary, sage, thyme, and basil.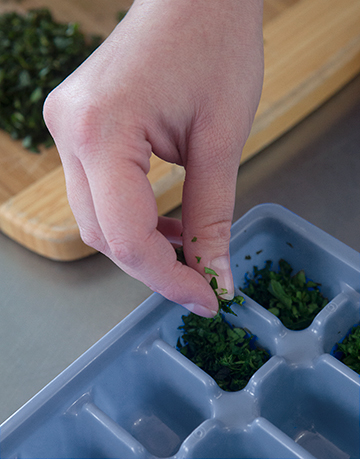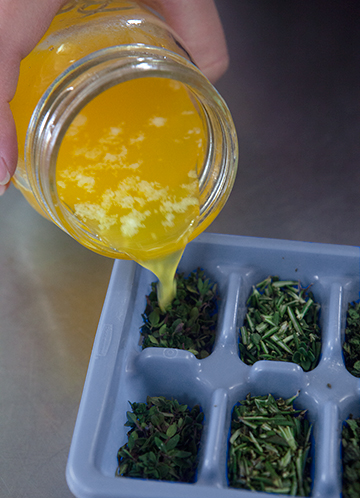 Melt butter and pour into the trays, completely covering the herbs. Place into the freezer until set, then pop out of trays and freeze in jars or bags until ready to use. To pop the cubes out of the trays, run a knife along the outer edges of the cube; they should pop right out. These little cubes offer endless possibilities in the kitchen.
If you have several different types of herbs on hand, try mixing them up for flavor blends. Pop a cube into steamed vegetables, rice, over a baked potato, on top of meat. It's all good.