With so many cows running around the farm these days, we have plenty of milk for things like a weekly batch of Parmesan cheese, butter, and occasionally some ice cream. Nevertheless, we were more than happy to receive a special ice cream delivery from Susan at Halo Top Creamery. "Why, yes, of course, we'd be happy to taste-test ice cream made with a gamut of organic ingredients, cage-free eggs, and hormone-free dairy." Hmmm, but we have all this milk of our own and … wait a minute, this sounds like a recipe for 4th of July MILKSHAKES!
It's been a little warm around here and our crew is pretty awesome and we have an important holiday to celebrate this week and we're swimming in fresh strawberries and milk …
Saralou was the first to take the taste test and … it's good!! Like, really, really, really good.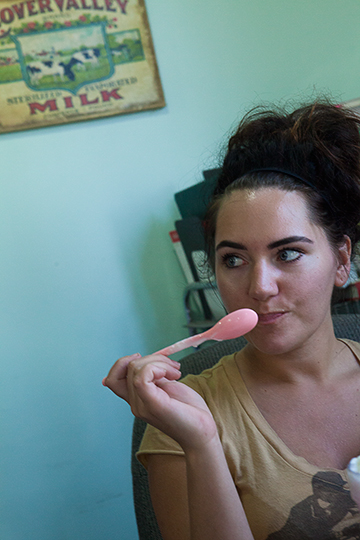 Karina was wide-eyed with amazement. At only 80 calories for one 4 ounce serving of ice cream, it's as healthy as it is delicious!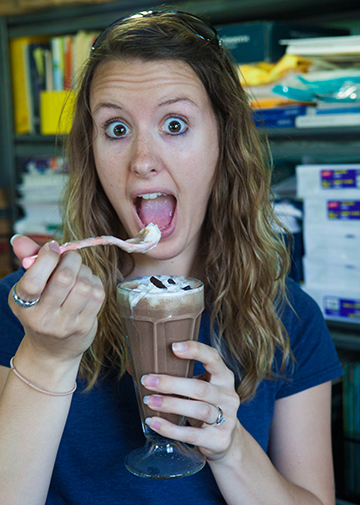 Happy 4th of July from all of us at MaryJanesFarm!
QUICK N' EASY MILKSHAKES
1 cup Halo Top Ice Cream
1/4 cup organic milk plus things like chocolate chunks, fresh plucked strawberries, apricots …