Cereal is the go-to breakfast in American homes, and it's easy to see why. Besides being ultra convenient, that perky cereal crunch can wake up the senses in a hurry. But before you reach for a box tomorrow morning, consider three facts that may change the way you start your day.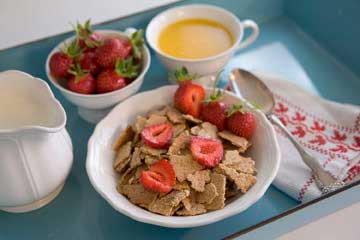 Cereal commonly contains ingredients that have no place in the food pantry: high-fructose corn syrup, artificial colors, and preservatives (learn the risks associated with food additives at AltMedAngel.com/additive.htm). Even familiar ingredients like non-organic corn and soy harbor hazards such as pesticides and GMOs.
Cereal consumption results in a whopping amount of waste. Tally up the number of cereal boxes and plastic inner bags you go through in a month, and picture all of that packaging piled up on your kitchen floor. Wow, right? Multiply your trash by the millions of families that eat cereal each morning, and that's one big footprint on the face of the planet.
Cereal is crazy expensive. In 2009, the U.S. spent $1.025 billion on cereal, and sales are on the rise. When you consider the minimal cost of the components-namely grains and sugar-it's hard to believe that a box of cereal can sell for $5 (that's about 6 bucks per pound). Ouch!
Don't worry, I'm not suggesting you prepare pancakes and casseroles before work every day. I'm out to convince you to devote one hour every two weeks to making your own cereal. Seriously. Not only are you guaranteed scrumptious, healthy meals, you can also buy bulk ingredients for pennies per pound from sources like BulkWholeFoods.com.
Now for the recipe that'll have you hooked…
MaryJane's Farm Kitchen Flakes
Makes about 15 servings
2 cups oat bran
2 cups whole wheat flour
1 1/3 cups almond flour
1/4 cup honey
1 t baking powder
1 t salt
1 1/3 cup milk
1/4 cup water
Store-bought almond flour tends to be rancid. I use a food processor and make my own. Voila!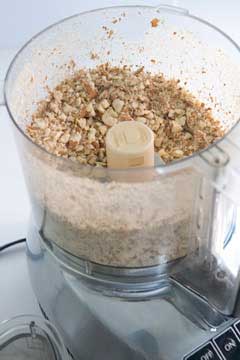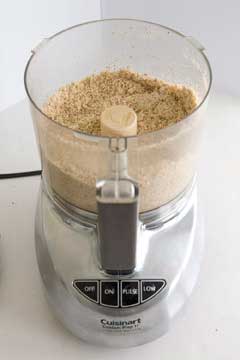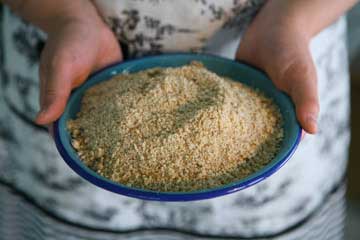 1. Preheat oven to 350°F. Sift dry ingredients into a bowl. In a separate bowl, blend milk, honey, and water. Blend dry and wet ingredients together.
2. Scoop about 1/4 of the dough onto a silicone mat that has been generously dusted with oat bran. Using damp hands, flatten dough by hand and sprinkle with oat bran.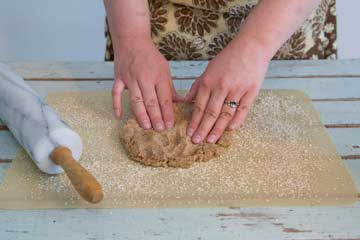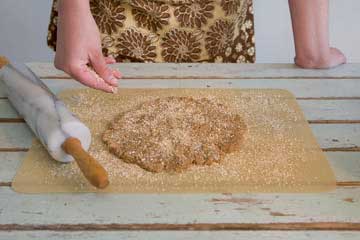 3. Cover with a piece of wax paper and roll until the dough is paper thin.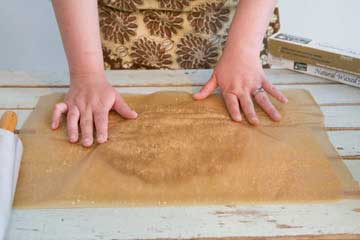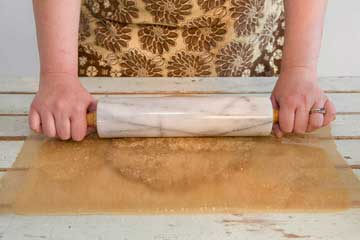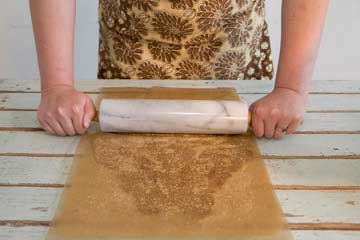 4. Take a peek at your dough before removing the wax paper to see if it needs more rolling.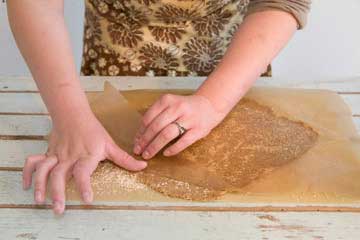 5. Remove the wax paper carefully so the dough doesn't tear.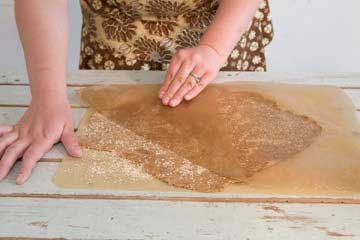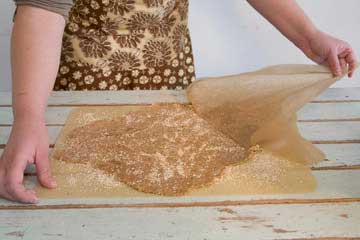 6. Lift the silicone mat up by holding opposite ends and place in the baking pan.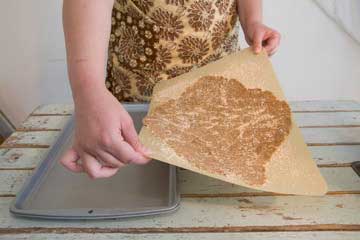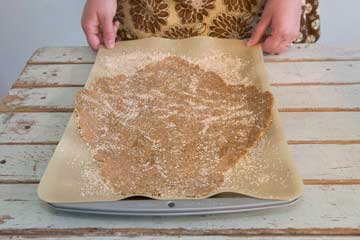 7. Bake for 10 minutes, checking frequently. The result should resemble a large cracker, golden brown and crunchy along the edges. Bake remaining batches, and allow each to cool completely.
8. Reduce oven to 275°F. Break cereal into small flakes and spread in a single layer on a baking sheet. Bake for 20 minutes, stirring every 5 minutes. Repeat with the remaining batches, allowing flakes to cool completely. Store in an airtight container for up to two weeks.
Ready for more recipes? Try these:
Calico Crunch Granola from Farmgirl Jen Bové (visit BovesBoots.blogspot.com and search "granola")
Homemade Corn Flakes from Leda's Urban Homestead (visit LedaMeredith.net and search "corn flakes")