I was sitting at my desk watching the snow fall and munching away on my favorite new snack when I realized, you might like to get in on this little secret.
Any snack food comparing themselves to the joys of "magical yoga pant material," or "weird nail polish colors," has made some pretty bold comparisons.
Well, guess what?
They know a thing or two.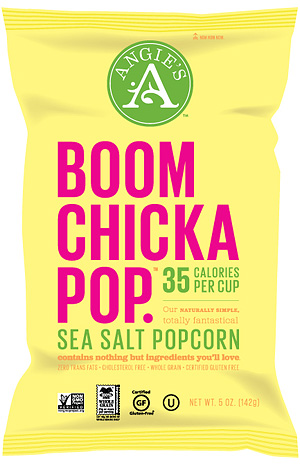 I'm telling you, it's delicious. We make a lot of popcorn at our house, but sometimes I'm craving popcorn in a place or at a time when I can't get the popper out, melt the butter, etc. That's when Angie saves me! (I can seriously munch on this snack, the kind of serious where I'll find remnants in my scarf hours later.)
And P.S. The ingredients are simple, non-GMO, and all high quality. Sea Salt is my fav, but my girls and their daddy love the Sweet & Salty.