The three soups I featured recently were so popular, I decided to share a few more recipes.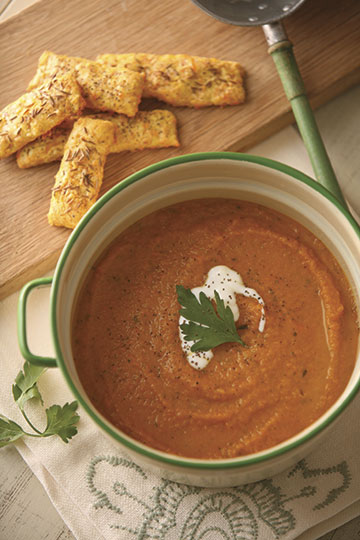 Moroccan Carrot Soup
Sauté 1 diced onion and 2 cloves minced garlic in 2 T olive oil. Add 3 cups diced carrots and 3 cups vegetable broth; bring to a boil, then reduce heat and simmer for 20 minutes. Add ¼ cup minced parsley. Purée. Stir in 1 T honey, 1 t lemon juice, ½ t ground cumin, and 1/8 t ground allspice. Add salt and pepper to taste. Serves 4.