We had a great time on our recent trip to Manhattan, and people always ask where we ate (mostly because there are a million fabulous choices). We do have one place we always visit … every year.
Mia was just 1 and Stella just 3 when they peeked their heads over the polka-dot booth for a mirror pic with our friend Ashley on their first visit.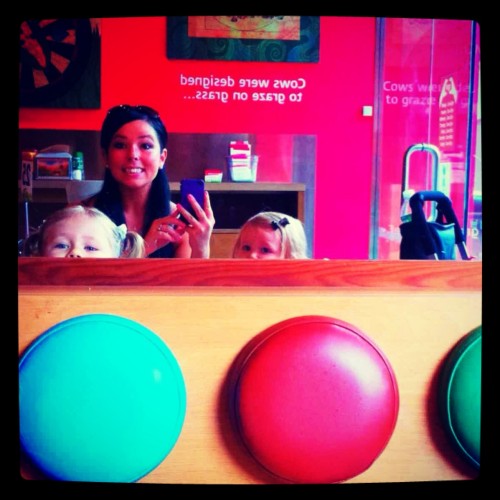 Last year, the girls and I even had the same booth for lunch!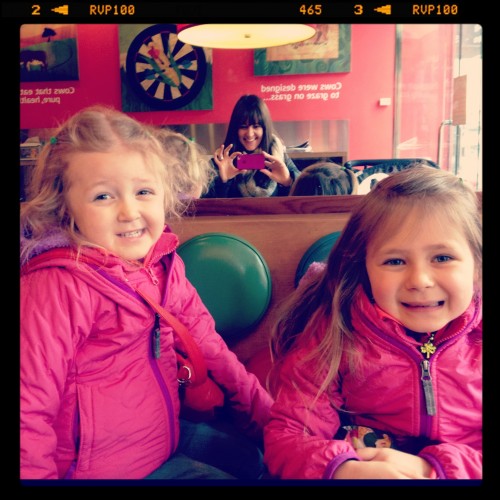 This year, the whole family enjoyed lunch together.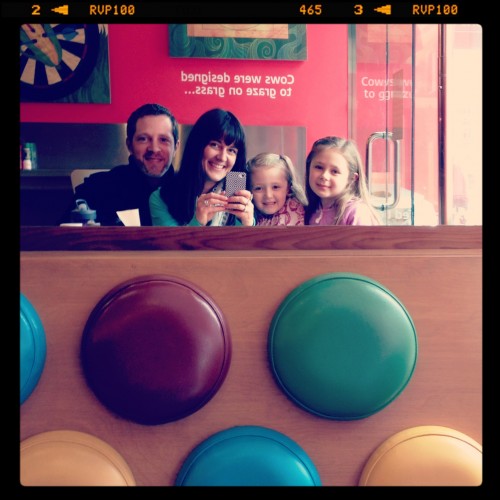 I do love a good burger and fries, but usually prefer to serve up the cows we raise. You know you might be from Idaho when your kids refer to beef as cow at the dinner table. The cows at Brgr have enjoyed a good, grass-fed life too! Yay for restaurants taking steps to improve our food. We are proud to support them, and their burgers are delicious. Gotta love any restaurant with slogans like "Cows were designed to graze on grass …" and …