I'm often curious what my girls think of each season. Even more so, I've wondered how many details they observe and notice. So, I decided to turn it into a craft project for their entire class. Buttons are always a good starting place. Stella's kindergarten class was sure that the trees this time of year are all very pink, purple, white, and green, it being spring and all.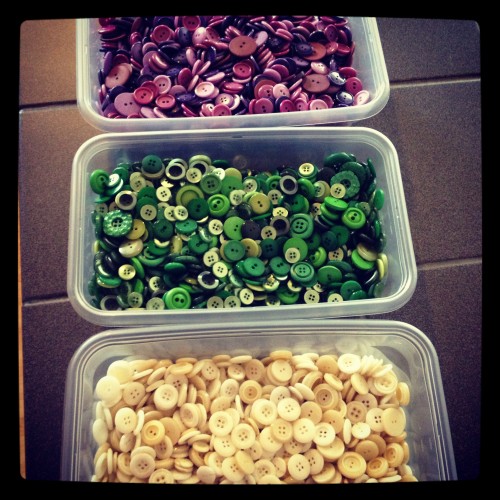 First, I traced their arms and hands. The students agreed the outlines make perfect tree trunks with branches for spring blossoms.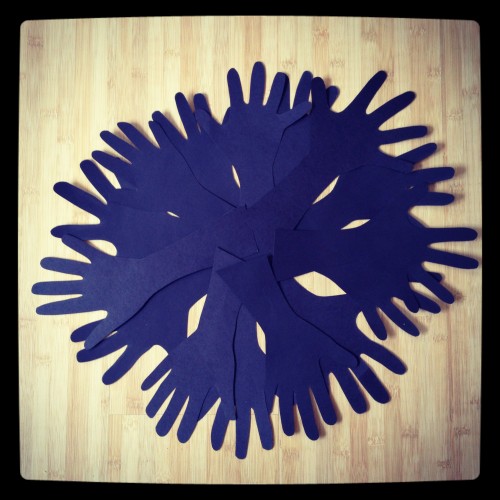 All 16 of them took a wee bit of time to cut out.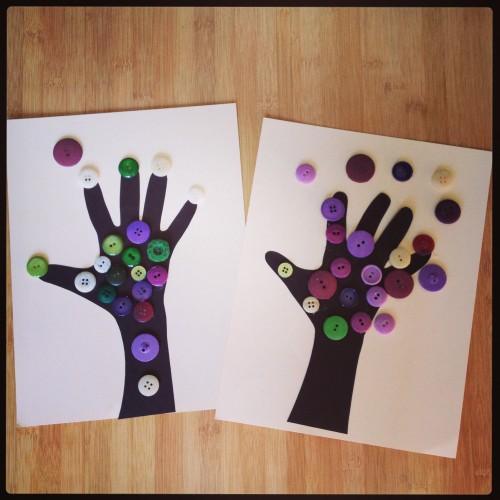 Each child's interpretation of spring blossoms on a tree was unique. And obviously they'd noticed that some of the blossoms are set free by the wind.