It's always pie season, right? Maybe it's a tad early for fresh-from-the-garden pie, but the rhubarb and a few starter strawberries are coming on in my neck of the woods. I'm thinking it's time for pie.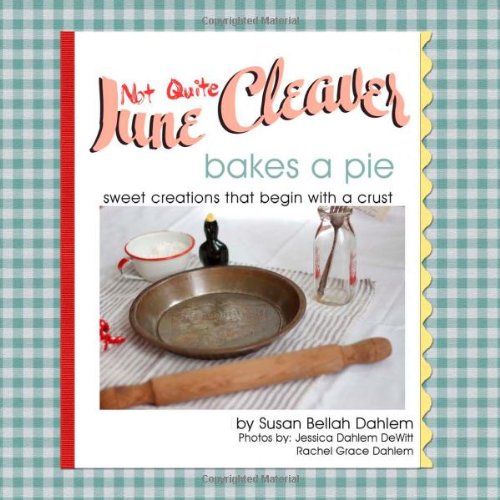 Of course, there is the age-old issue of making a proper crust. I was lucky enough to learn how to make a crust before I learned that a pie crust involves a fair amount of confidence. A child rarely lacks confidence. For as long as I can remember, I've been making the exact same crust as featured in my mom's Ideabook, Cookbook, Lifebook. Her cherry filling is also a regular at my house.
But if you aren't confident about your confidence when it comes to making a crust, I know a secret and so does our very own Susan Dahlem (Sister #15). In her Not Quite June Cleaver Bakes a Pie book, she shares the beauties of getting it right with … gasp, shortening.
I'm not a proponent of shortening, so as soon as you get more comfortable with your pie crust skills, I would absolutely replace the shortening with butter … better for you and much tastier! But to get started, try it. Spectrum does make an organic version for the better-for-you part. The difference between butter and shortening is that shortening doesn't get too soft about the time you're ready to roll your crust out, so you don't have the same time crunch—less stress for the beginner.
To help with the worries of getting the crust right, Susan has some delicious recipes for fillings, too. And once you get past the beginner stage, she also has a variety of crusts to try. I'm looking forward to trying my hand at an entirely new crust and filling.