In the Dec/Jan issue of MaryJanesFarm, "Magic Happens" (on newsstands Nov. 10), I led you here to my daily journal for a chance to win my canteen wall vase shown on p. 59.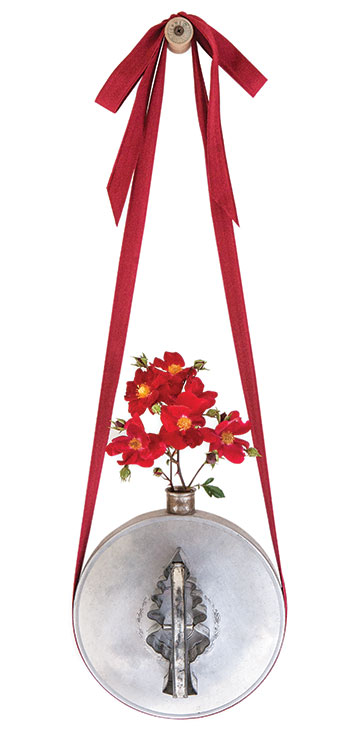 In my article, "Holiday Décor from Vintage Finds," I gave you ideas for creating unique décor using secondhand-store bargains. For a chance to win my canteen wall vase, tell me about your favorite vintage find in the comments below by Dec. 1. I'll toss your name into a hat and draw a lucky winner the second week of December. Stay tuned for more magazine-related giveaways!
If you're not yet a subscriber to my magazine, MaryJanesFarm, subscribe here for $19.95/year.