Thanksgiving's almost here, and your iPhone just might be the perfect kitchen helper!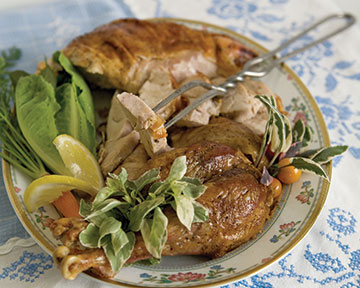 Check out these four helpful apps …
Thanksgiving Dinner Maker helps you make the perfect plate of Thanksgiving heaven and even helps set your table!
Gojee Food and Drink Recipe App browses recipes from the world's best food and drink bloggers.
BigOven: Take over 350,000 recipes, your grocery list, and menu planner anywhere. With more than 11 million downloads, BigOven is the most complete tool to help home cooks get inspired and organized in the kitchen and on-the-go.
Timer+ sets multiple timers at once. Time by the second, minute, or hour. Runs in the background so you're free to use other apps. Comes with 20 alarms.