Even though my latest book, Wild Bread, is already on the shelves, we are continuing to add on to it. Lately, we've been dreaming of luscious, ooey-gooey, soft cinnamon rolls. As a result, over the last few weeks, we've been on a quest to create a sumptuous cinnamon roll. Along the way, we discovered that dates make a wonderful filling that stays put while the cinnamon rolls are baking.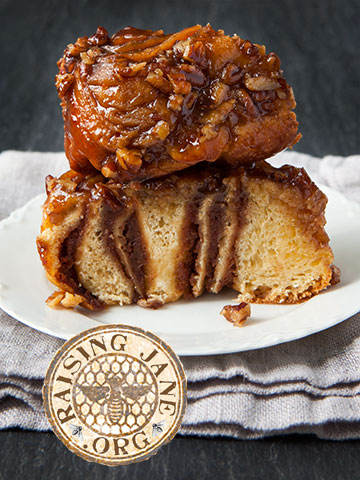 Check out our cinnamon-roll recipe on my Wild Bread chatroom here.
While you're there, join in on our conversation about everything Wild Bread!
If you haven't picked up a copy of my latest book, you can find it here.