Thanks to all those who did the "like" thing on the MaryJanesFarm Facebook page!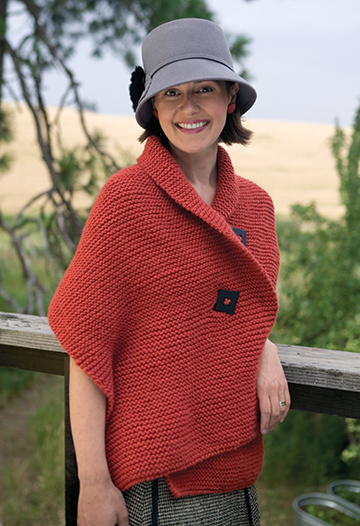 Before I tell you who won, have you heard the one about the cop and the knitting driver?
A cop was patrolling the beltway and saw a minivan driving somewhat erratically, so he flashed his lights. The van didn't pull over, so he drove up beside it and motioned to the driver for her to pull over. He saw what the problem was; she was knitting! He motioned again, so she rolled down the window. He yelled out his window, "Pull over!" She yelled back, "No, cardigan!"
Hope you didn't "cast-off" that joke as t-o-o corny. Now, onto our winner.
She is …